This guide covers the following:
As moms, we want the best for our kids. So, you want to make sure that you have the perfect room prepared for your baby that you are about to finally meet. The anxiety is huge and one of the best things that can calm you down is to prepare the perfect nursery. Check out those decor ideas, themes, and colors that you can use to make a super cozy and comfortable nursery.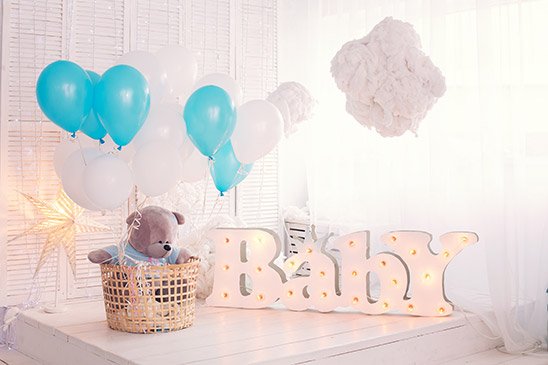 Considering The Gender Neutral Bedroom
More and more parents are opting for a gender-neutral bedroom. The truth is that when you opt for a neutral color, you will have a lot more options to decor the bedroom. You will be able to mix and match items and the variety is huge.
Besides, you may have decided that you didn't want to know the sex of your new baby before birth.
You just want it to be a surprise.
Gender stereotypes
While some parents tend to think about almost only pink items for girls and blue items for boys, you may be tired of all these stereotypes. Why can't you have some nuances of pink in a boy's bedroom and some blue in a girl's bedroom? Or simply opting for some neutral colors?
For Twins
And in case you are expecting un-identical twins, you really need to go for a gender-neutral color.
For shared bedroom
One of the main difficulties that parents usually have when it comes to decorating a room for their kids is when they want them to share the same bedroom. No matter if you're moving to a different house or if you just don't have a spare room for the new baby, sometimes kids need to share the room.
So, nothing like neutral colors and themes to make everyone happy.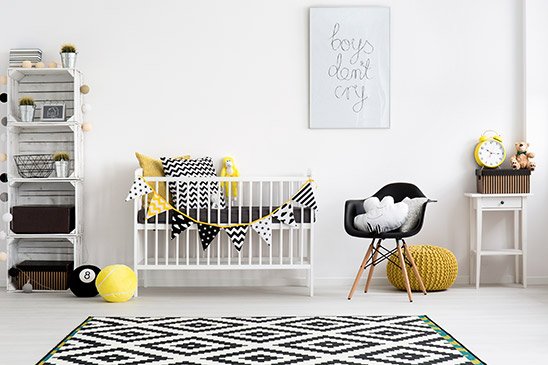 Looking At Nursery Furniture - The Must Haves
As all moms, you want to design the perfect nursery for your baby. You want it to be cozy, warm, a place where your baby feels good and welcome. But, you also need it to be practical.
Baby crib
One of the first items that you need to search for is the crib.
The crib is important because your baby is going to spend a lot of time in there. Plus, it is usually the biggest furniture piece that you have in the nursery.
So, choosing the crib first allows you to have a starting point.
Changing table
The second most important item in a baby's room is the changing table. You want to make sure that it is practical and that you have everything that you need at your hand when it's time to change the diaper.
Seating
Many parents like to include a rocking chair in the baby's room. A rocking chair is perfect when it's time to feed your baby, rock him, or simply read a story or sing.
Storage
As you probably already noticed, a baby needs a lot of stuff.
From all the little clothing to the teddy bears, you really need a lot of storage. So, make sure that you get a closet where you can have all the items well-organized.
You can be sure this will save you a lot of time.
Rug and flooring
During the first months, babies won't get into the floor, but you want to make sure that you have a good floor area where they can play when they grow up. And since times flies, you should make sure that you get a beautiful and comfortable rug for the play area now.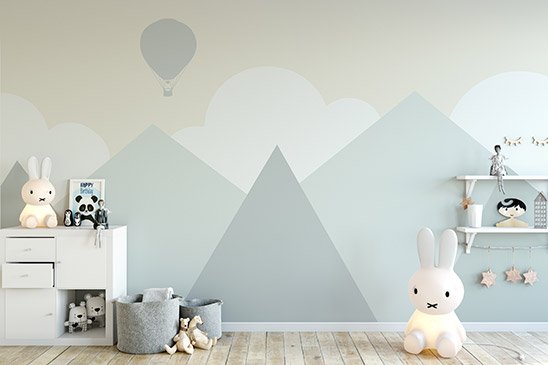 Special Decor Ideas To Make Your Baby's Room Unique
Now that we already covered the basic items that you need to have in the room for your baby. It's time to see how you can turn it unique.
Themes
While you may be a bit cautious about the idea of using gender neutral colors. Start by choosing a theme for your nursery. Most of them have been including gender neutral colors. You will be glad to know that you have plenty of themes to choose from: Vintage, animals, boho, woodland, rustic, adventure, etc.
Walls
One of the things that can give a unique look to the nursery is to create a beautiful backdrop. With wallpaper or wall art, you have a large variety to choose from: animals, baby name, tree, etc.
Lighting
One of the things that most moms tend to forget about is related to lighting.
You want to make sure that you have a good lighting in the room but it shouldn't be standing right above the crib. After all, when your baby wakes up during the night, you may want to have some night lights, for example.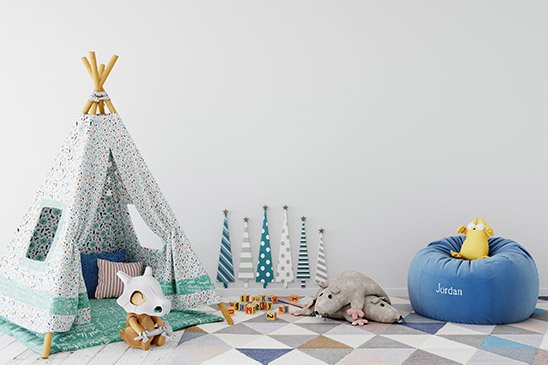 Choosing The Right Neutral Gender Colors
When it's time to choose the palette, you need to know that you have plenty of options. Besides, you can also mix and match them to get a beautiful blend.

Grey
This tends to be one of the preferred colors for many moms. It's easy to use on the walls and you can easily mix and match other colors with it.

Green
Besides the actual green, many moms opt for using mint, coral, and even aqua. While these colors continue to be neutral, they add more light and brightness to the room.

White
Using the white color gives you the feeling of innocent, pure, and clean. In case you decide to use white, make sure that you add some splashes of color.

Yellow
While yellow is another great choice, our advice is to use it carefully. The truth is that this is one of those colors that can irritate your baby. So, use it with caution and mix it with other colors as well.
Getting The Best Gender Neutral Inspiration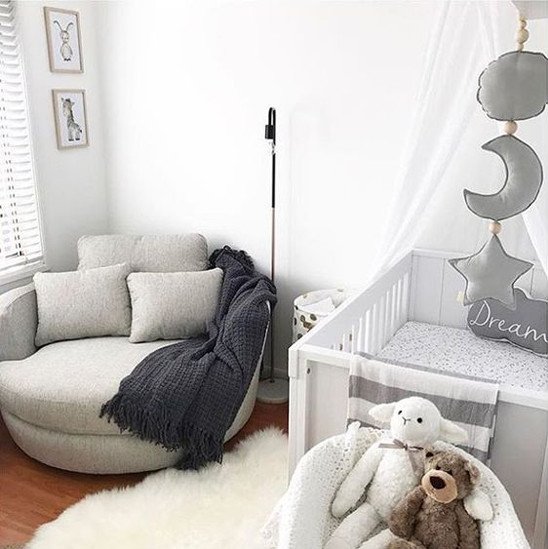 When you like modern design, you can still implement it in your baby's room. Using many shades of grey tends to work out pretty well. One of the things that you can do to make the baby's room cozier is to have an extra large seating area like this one.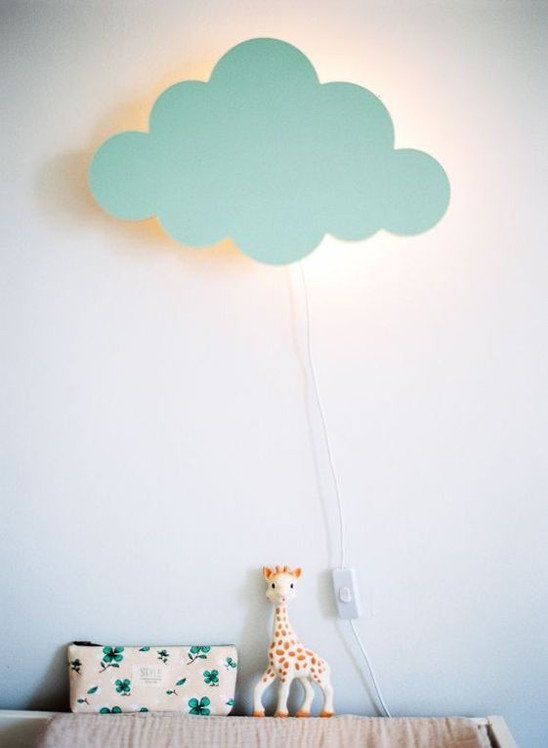 One of the main problems moms usually have when they are decorating their baby's room is with the lighting. The truth is that the variety is huge. I prefer the wall lighting because it won't be directed to the baby. Besides, it's perfect when your baby calls for you in the middle of the night. Coming in many shapes, forms, textures, and colors, it's also a good way to add a different color to the room.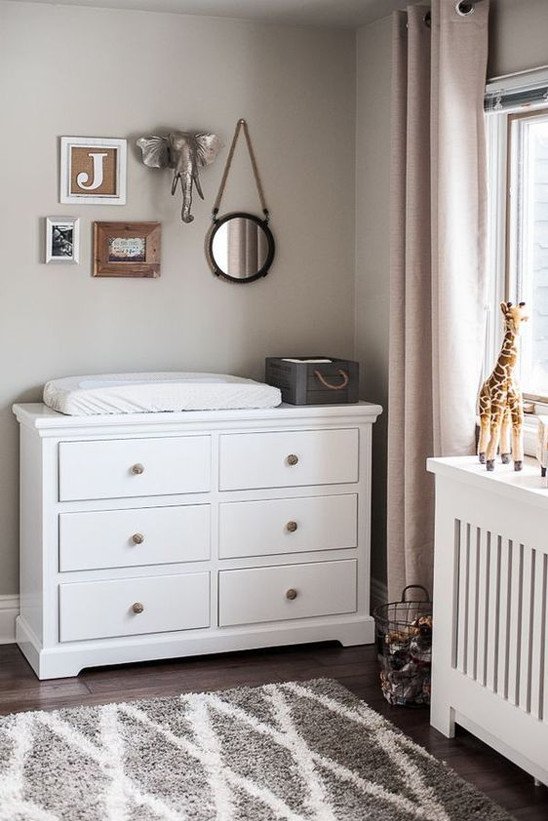 Having a functional changing station is crucial. But, it doesn't need to take a lot of space. You can use it on the top of a dresser and use the drawers to have everything that you may need. One of the things that I particularly like is the elephant basket idea. Simply for decorating or to be used to put the dirty clothing, it adds a really nice touch.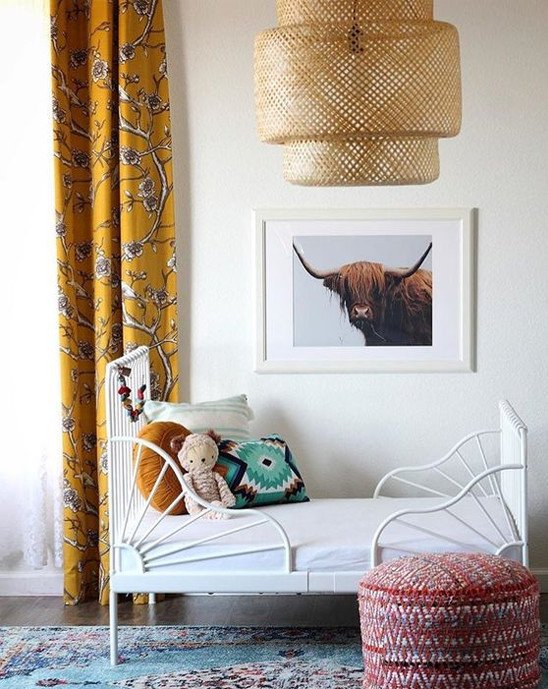 If you're into the vintage decor, there are so many great things you can do with the walls of your baby's room. From adding wall art to some different patterns, it's just a matter of creativity and imagination. Another detail that you just can't forget about is window treatment.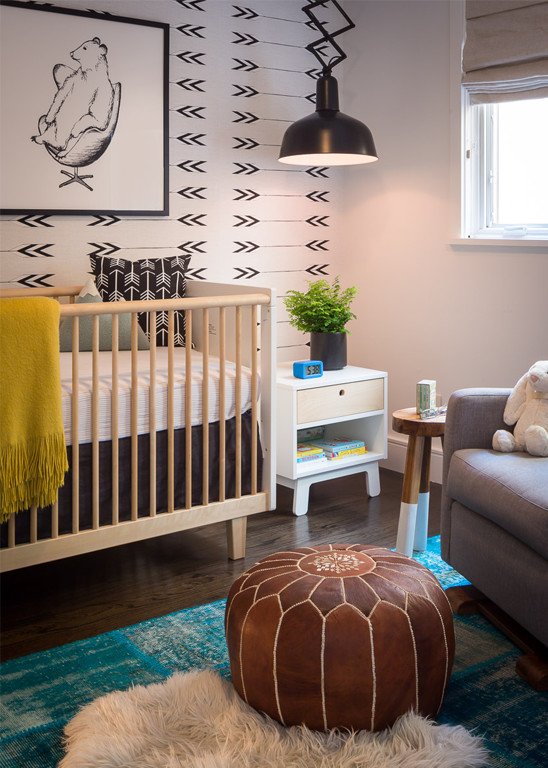 When you are looking for an adventure style, there are a lot of things that you can do. Start with great wall art that can include different shapes and patterns. The rug provides the ultimate touch in this room. Make sure that you get one that has a beautiful pattern that you can match with the bedding.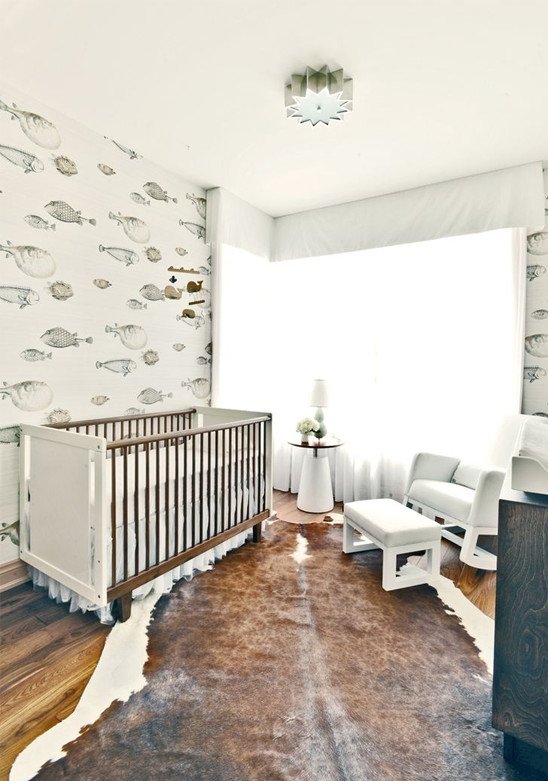 When you are considering the animal theme, you can use some animal wallpaper. As you can see in this nursery, it will look absolutely beautiful. But, if you don't want to make it so prominent, you can use a rug in the form of an animal or have some toys with the shape of animals. I particularly like the use of grey for this kind of room and mix it with a beautiful and functional crib.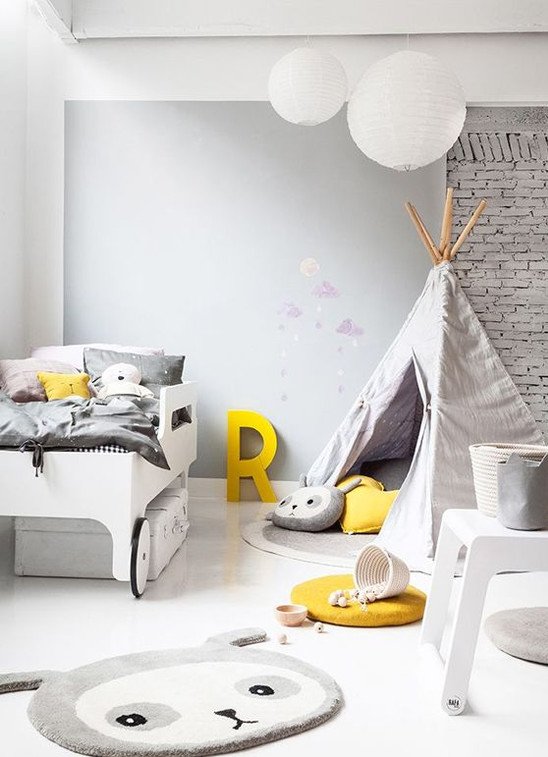 As we mentioned above, mixing gender neutral colors should always be an option. And if you like the modern design, one of the best combinations that you can have is gray with yellow. Besides, one of the best things about using these colors is that when its time to change the crib for a grownup bed, you can still use the same colors. When the time arrives, just make sure that the room has a lot of play area.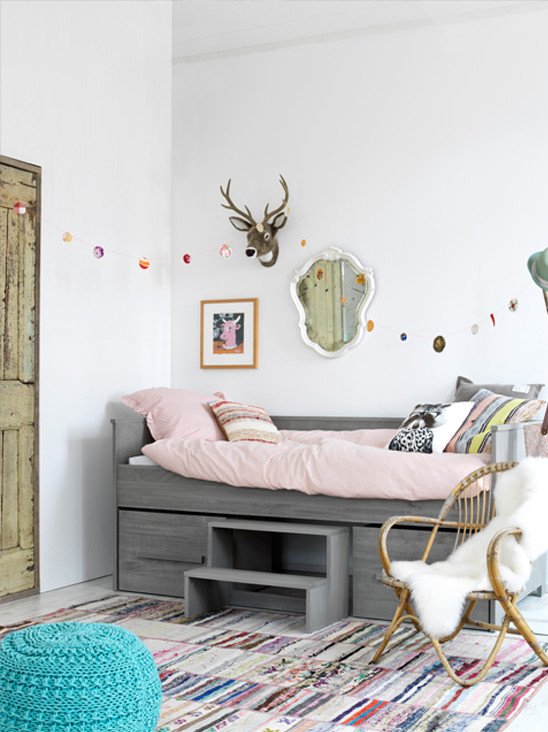 Many moms simply love the boho style. And if you want to make sure that it fits your baby's room, make a strong bet on a different rug and on the seating. Another thing that you should consider when the room is small is to get a bed with storage.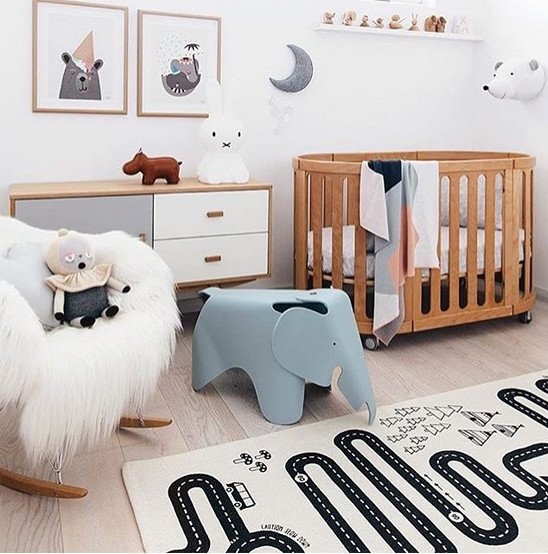 When you want to go for a modern, Scandinavian style, one of the best themes that you can choose is animals. With a huge play area and a beautiful and modern rug on the floor, the room is minimalist. Even the crib and the seating are well integrated into this design. One of the things that I really like about this decor is how bright it is.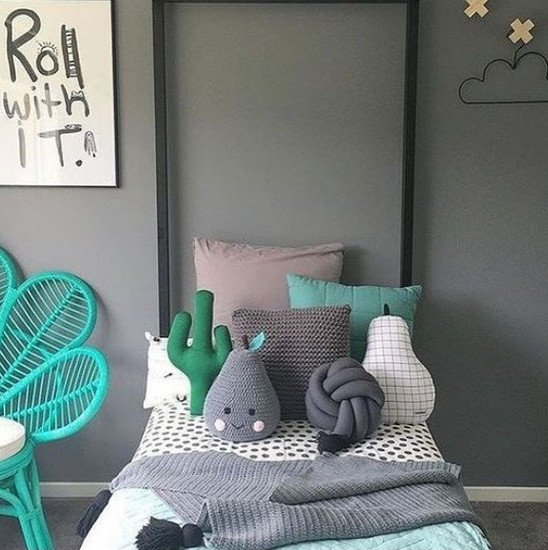 Again, this room decor shows how you can mix two different gender-neutral colors - grey and aqua. One of the most interesting things is that while the grey seems a bit dark, the mix of the bright aqua just makes the room extremely cozy. Featuring a boho style, I just love the wall art and the amazing seating.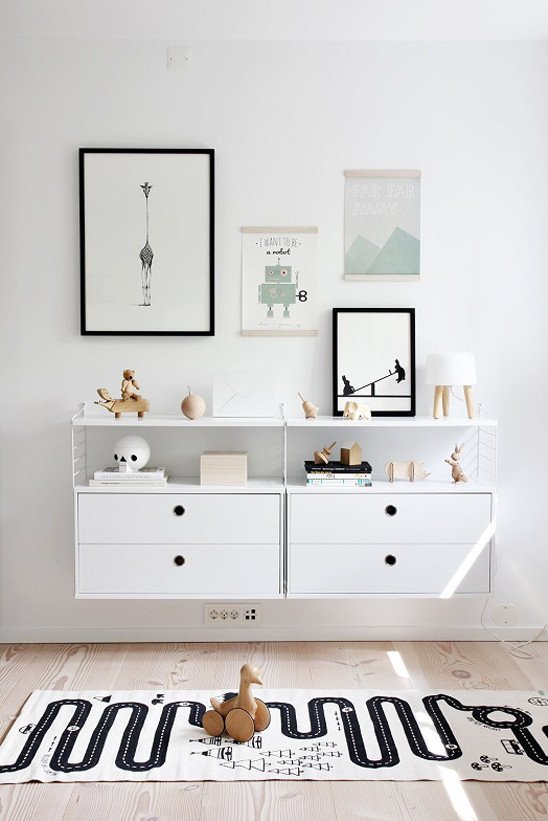 Not sure about what to do with an empty wall in your baby's room? Here they add extra storage. When using white color it's amazing how you can add some wall art that will pop.
Now you can start preparing your gender neutral decor
As you can see, you won't have any problems in designing a gender neutral nursery for your baby.
The truth is that you have so many options and you can mix and match a lot of different items. And on top of all - you will get the perfect room for your precious little baby. No matter if he will be there alone or if he needs to share it with his older siblings.
Join the community
All the updates and special deals directly to your inbox.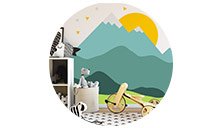 Wall Decals
Wall Decals Guide
Discover our 34 Essential tips about wall decals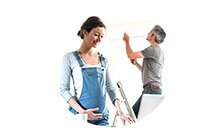 Wall Art
Top tips to install and hang wall art
Everything you need to know for hanging wall art.