Vintage typically refers to something that belongs to a time that is long gone.
It is also reminiscent of fine and aged wine and the good memories celebrated with the passage of time. The decision to go with a vintage theme is one to celebrate the classic periods and introduce the appreciation of culture and art to your child.
A vintage themed room for a child will be a delightful blend of rustic pieces to give the room an aura of quaintness and eras long gone. This article will give a detailed outline of the right combination of patterns and colors to build the perfect vintage look for your child. It involves a well-researched tableau of the required statement pieces, and the fine points which differentiate a male from a female vintage themed child's room.
In creating a vintage look, you need to first decide on what particular period you want to base your theme upon. This will help you shop for the articles within that timeline and do good research on the things that best represent that period. Streamlining your budget around the essential pieces is also easier and possibly finding a particular point, market, garage sale, where you can get all your statement pieces. The most important items in decorating a child's bedroom are the ones that are going to make your vintage statement. The bed or cot, the armoire, dresser, chair, play area, wallpaper, and most importantly, the colors.
A child's bedroom automatically requires the use of soft pastel colors.
Earth tones such as grays and pinks work well for the vintage look. Soft yellows, pinks, cream, and teal, are some fantastic color options and can be blended with other accessories to give the desired look.
When picking the vintage pieces, care must be taken to ensure that they are child-proof to prevent any accidents. Some classic vintage pieces for a girl's room include a Victorian style armoire or dresser, or one inspired by a classic movie scene. Soft colored, flowery wallpaper adds to the charm of the room. A wooden cot works well for both sexes, with rails at the head and foot, for grown children, or fully barred for babies. Getting a vintage baby stroller or rocker chair is a definite plus to maximize the rustic feel.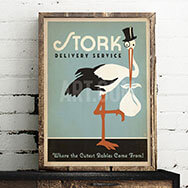 Old-west themed pillows piled upon a settee, or from artwork hanging from the walls will define your theme beautifully in a boy's room. Monochromatic faded pictures of men engaged in certain sports will work beautifully.
Vintage picture frames, ornate mirrors, carved wood furniture; bookshelves, bamboo or cane chairs on the wood panelled floors, a wicker basket for toys and knickknacks. All these add the perfect finish to your décor.
Plaids, quilts, and woven materials are perfect for use in vintage designs.
A colorful, woven mat or rug sets a lovely centerpiece for the design and would add a playful splash of color to brighten the room. The installation of vintage wall art, especially of old pictures in wooden frames will reinforce your design, and painting with pale colors sets the perfect backdrop for your vintage look.
Vintage Wall Art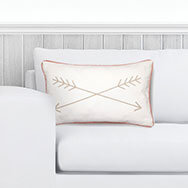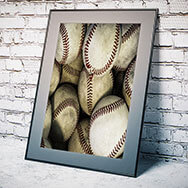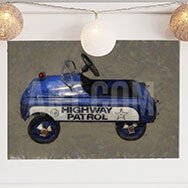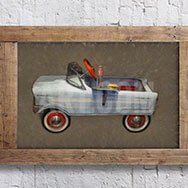 Join the community
All the updates and special deals directly to your inbox.
Ready to intall your wall art?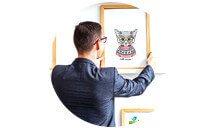 Wall Art
How to select and choose wall art
Selecting wall hanging art for a nursery is the best part.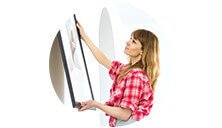 Wall Art
Tips for arranging and spacing wall art
The installation of wall art need preparation.