This guide covers the following:
18 Things You Should Know About Bunk Beds
This is exactly what I'm going to tell you in this guide. Step-by-step, each one of the factors that you should consider, and why.
If you already took a look at some bunk beds, you already noticed that you need to consider different aspects.
For starters, the size of the room as well as the height of the ceiling. So, you need to make sure that you get the right measurements before you even start looking for a bunk bed.
Then, you need to think about the age of your kids to decide if it is ok to have a bunk bed. It's recommended for children of 6 years or older.
Do you have enough space available for stairs or you will go with the traditional ladder?
Another important consideration to make regards to the thickness of the mattress. Foam mattress work if you have a flat bottom (plywood) otherwise you want a thicker mattress.
Whiles this seems to be a lot of things to have in mind, don't worry. By the end of this guide, you can be sure that you will be able to choose the perfect bunk bed for your kids.
What Are The Options for Bunk Beds?
As we already mentioned above, when you are looking for a bunk bed, there are many different options that you have. So, let's check the different types of bunk beds and their advantages and disadvantages.
1. Low To The Ground Bunk Bed
This type of bunk beds is perfect for younger kids. Since they are near the floor, they are easier to climb. Also, giving them the goodnight kiss doesn't involve climbing stairs.
In case you have a low ceiling room, low to the ground bunk beds are one of the best options that you have.
2. Bunk Beds With Stairs
If the room has enough space, you can consider a bunk bed with stairs. But, you need to make sure that the stairs are easy to climb to avoid accidents and injuries.
One of the main advantages of this type of bunk bed is that you can have extra storage space. Since some bunk bed comes with drawers incorporated into the stairs. This will give your kids a lot more floor for them to play around.
3. Bunk Beds With Ladder
If you have already been exploring bunk beds options, you already saw some with side ladders. Some have a straight ladder, who take no floor space. Others have a soft angled ladder, easier to climb. A removable ladder is common with bunk beds.
4. Bunk Beds With Play Features
One of the things that you can't forget is that you are decorating a room for your kids and that they love to play. So, ensuring that the bunk bed already includes some play features is another great option that you have.
There is plenty of choices here and you will be able to find bunk beds that include curtains to be like a house or a castle. Some include slides, others ropes, and even others include climbing walls. So think about what your kid likes and make him the happiest child in the world.
5. Bunk Beds Mattresses
Besides the general appearance and play features of the bunk bed, you also need to think about the mattresses. Some bunk beds are made for queen-size mattresses. That is perfect for teenagers and older kids. But, when you are looking for a low profile bunk bed, it usually comes with a full-size or twin size mattress. Ultimately, you need to take into account the age of your kid or kids. Also, you might prefer to buy a larger mattress. Because this will tend to last longer and you'll also have more space to read your kids their bedtime stories.
6. Bunk Beds With Storage
If your kid's room is small, you need to consider the storage that you need. So, one of the best things that you can do is to choose a bunk bed with storage.
Some bunk beds with stairs include storage steps. Other bunk beds come with shelves that you can use to store toys and books. Others make use of the bottom of the lower bunk bed to include a large drawer.
7. Bunk Beds For 3 Kids
When you are looking for bunk beds for 3 kids, you don't need to worry because you still have a lot of options to choose from. You can decide to get a triple bunk or to buy a double bunk with a trundle. If you don't know what a trundle, it means that you will have beds for 3 kids available but you will only be showing 2. The other one is pulled when it's necessary (Like a large drawer). In case the room is small, you can opt for an L-shaped bunk bed for 3 kids.
8. Loft Bunk Beds
When your kids are older, they may need a study area or a workstation in their room. So, getting a loft bunk bed is one of the best options that you have. After all, the bed will be on the top near the ceiling, and your kids will be able to have their own work/study area.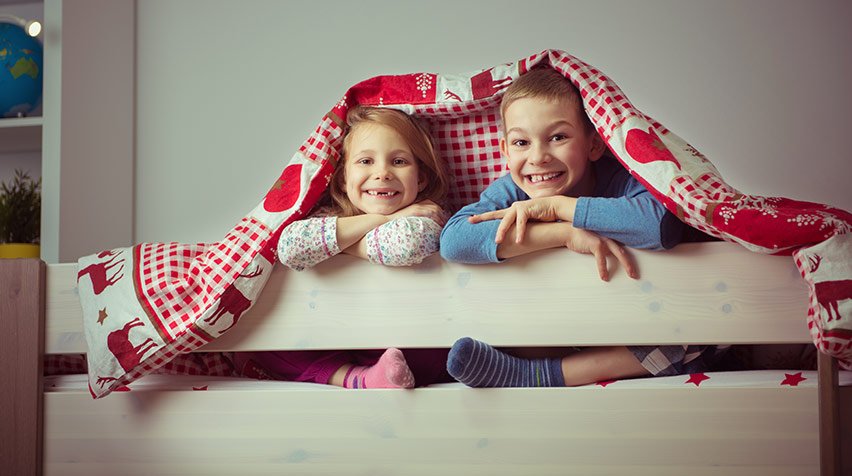 What Should The Bunk Bed Be Made Of?
Bunk beds are usually made of metal or wood. But which one is better for your kids? Which is the best material?
9. Bunk Beds Made Of Metal
When you have a limited budget and want to ensure that the bunk bed will last forever, you should opt for bunk beds made of metal.
One of the best things of this kind of bunk beds is that they are resistant to everything. From scratches to the time, metal bunk beds ate stronger and will definitely survive many movings. Besides, they are easy to clean.
If there is something that you also need to know about metal bunk beds is that they can be cold to the touch. While this can be great when you're in the middle of the summer in Texas, it can be less appealing during the winter in Canada.
10. Bunk Beds Made Of Wood
Kids wooden bunk beds tend to be very sturdy. But, they also tend to be a lot more expensive. One of the main advantages of kids wooden bunk beds is that they can provide a warmer atmosphere to the room and make it more cozy and pleasant. Also, since you can both stain and paint the wood, you can suit any kids wooden bunk bed to the rest of the decoration of the room. You can even keep changing the painting or pattern while your kids are growing.
The Different Bunk Bed Styles
Many people still tend to think that bunk beds are fishing camp beds. Bunk beds have evolved and you'll be able to find many different bunk bed styles to ensure that you get exactly what you are looking for.
Here are the main bunk bed styles that you will find:
11. Industrial Style
When you are looking for a cool and stylish look for your kid's room, you will love the industrial style. The bunk beds could be made of metal tubing and/or solid wood beams. This is the kind of style that will last forever.
12. Modern Style
Many people love the modern style with the minimalist look and shape.
13. Contemporary Style
If you are one of the many parents who love cool and different designs, then the contemporary design is definitely for you.
14. Classic Style
Many people are not looking for the latest crazy trends. If this describes you, you should go for the classic bed bunk style. These bunk beds are usually made out of wood.
15. Rustic Style
If you leave near the mountains and you love that rustic decoration, you will be glad to know that you can get a bunk bed with a rustic style as well.
16. Scandinavian Style
The Scandinavian style is getting more popular every day in America. These bunk beds usually use natural wood colors and they usually feature minimalistic shape.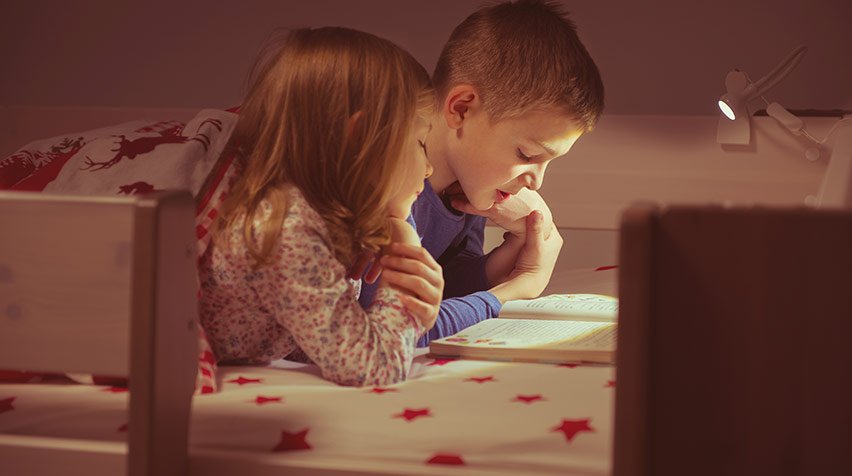 Bunk Beds Safety
Like with any kind furniture that you buy for your kid's room, you need to make sure that you have all the protection and safety in place to avoid any accidents and injuries.
17. Are Your Kids Are Old Enough?
In what concerns to bunk beds, in particular, you need to make sure that your kids are old enough (+6) to use the one that you choose. Besides, the bunk bed should come with full-length guardrails as well as both headboards and footboards. You know how kids are. And when you least expect, they may get an injury. So, it's always better to be safe than sorry.
18. Is Your Room Adapted?
When you decide to buy a bunk bed for your kids, you need to make note of the weight that is supported. As well as the maximum number of people who can use it at the same time. After all, your kids will be a bit far from the ground and if they fall, it can be a bit nasty. Also, since bunk beds tend to be high, you want to make sure that your kids won't be able to touch the ceiling fan or the lighting. Be extra careful with the curtains that you use so that they aren't near the bunk bed. As well as any other objects that you can have hanging on both the ceiling and the walls.
There Is a Bunk Bed for Every Kid
It doesn't matter the kind of decoration that you prefer, the number of kids that will be sharing the room or if it is only for one, the amount of space and height that the room has, the materials that you prefer, you are going to find the perfect bunk bed for your kids.
Bunk Beds To Buy Online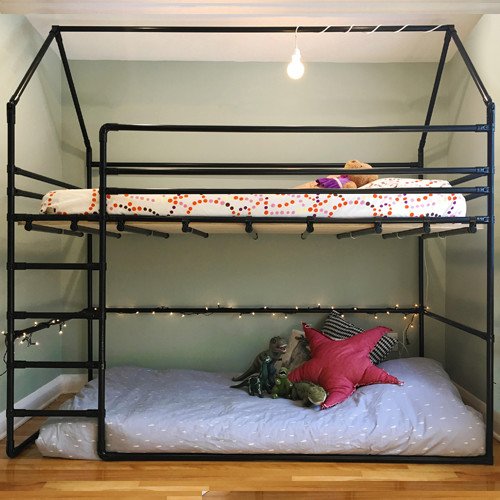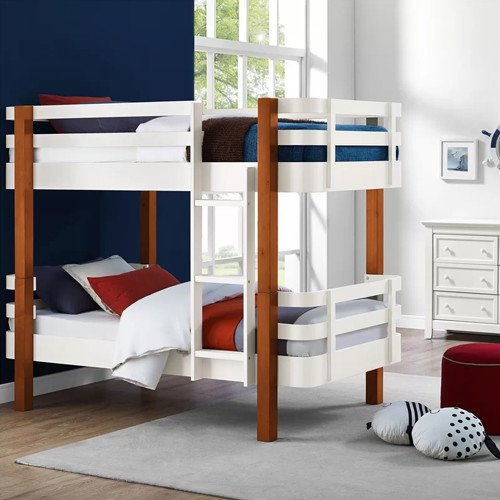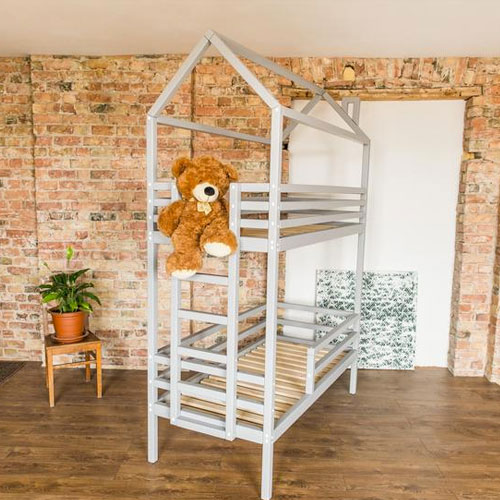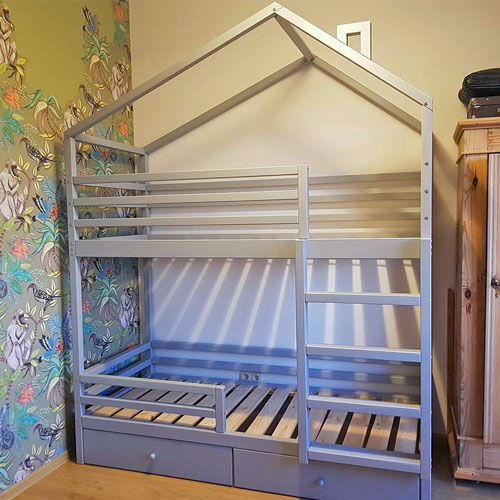 Join the community
All the updates and special deals directly to your inbox.
Other Types of Kid Bed to Consider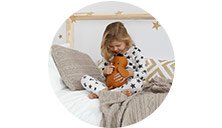 Kid's bed
House Beds
A Simple Guide to Help You Choose the Perfect House Bed for You Kid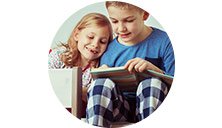 Kid's bed
Bunk Beds
18 Things You Should Know About Bunk Beds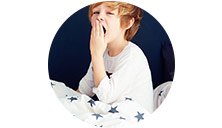 Kid's bed
Loft Beds
12 Things to Consider Before Buying a Loft Bed