With so many different choices and so many factors to consider, finding a good mattress for your kids may get overwhelming. So, I decided to give you a hand and show you all the possibilities that you have. This way, you will have all the tools that you need to make the best choice.
This guide covers the following: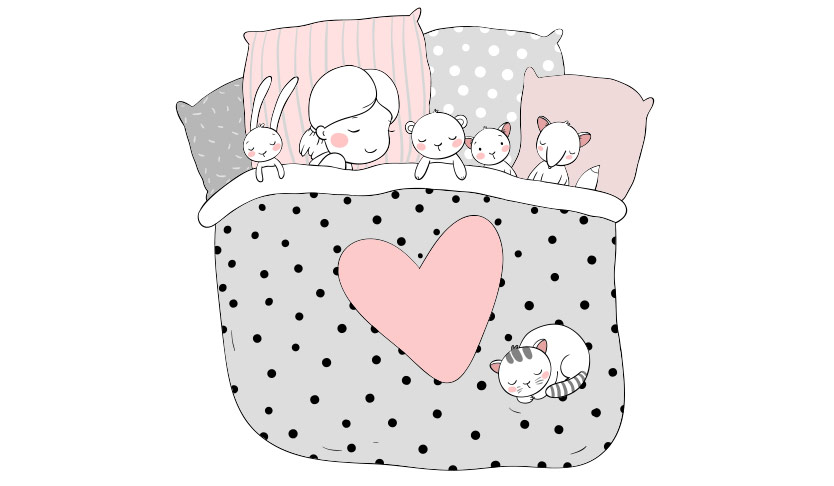 16 Things To Consider When Buying A Mattress For Kids
While having a good night sleep is important for all use, the truth is that it is even more important to kids. According to a study, the lack of sleep or the sleep quality can affect your kid's life in many aspects. It may start by having more difficulty in focusing at school, poor social schools, behave badly, or even start showing some signs of ADHD.
So, you want to make sure that you are able to choose the best mattress for your kids so that they can have a good night sleep, every single night.
Here are the different things that you need to consider:
1. Density of The Mattress
When looking for the best mattress for your kids, the denser it is, the better. You can test the density of a mattress by its firmness. The last thing you want is the mattress to start sagging and breaking down. One of the best tests that you can do to check the density of the mattress is to press your hands together at the sides of the mattress. If you are able to push it easily, it's not dense enough and it won't last.
2. Innerspring
One of the main advantages of innerspring mattresses is that they tend to last for more time than foam. And the only reason is the fact that they include coils that are made of steel. The main purpose of using coils is to ensure that the mattress is able to support the pressure over time. So, you should look for a mattress that has, at least, 150 coils. The lower the number of coils, the less time the mattress will last.
3. Waterproof
When you are looking for a mattress for your kids, you need to ensure that it is waterproof. After all, you know how babies and kids are. While they are still babies, you can count on pee, poop, spill bottles, and even throw up. And when they get a bit older, the problems won't simply go away overnight. So, make sure that the mattress that you buy is waterproof or, at least, buy a waterproof cover to protect it.
4. Washable
Mattresses tend to accumulate dust mites which can be a problem for all kids especially the ones who suffer from allergies. SO, you need to make sure that the mattress that you buy is washable.
5. Eco/Green Materials
One thing is for sure: we love our kids and we want them to be safe no matter if they're awake or sleeping. So, you should definitely consider buying an eco/green mattress. These kinds of mattresses don't include any harmful chemicals such as polyurethane, VOCs, phthalates, flame retardants, or any other fumes or heavy metals. The best way to guarantee that you're buying an eco/green mattress for your kids is to look for the CertiPUR-US certification.
6. Chemical
Many mattresses that are available in the market include some kind of chemicals. But, you know how they can affect your health of your kids and you want to avoid them. So, as we said above, look for the CertiPUR-US certification on the mattress.
7. Off-Gassing
When you get a mattress at home, you will notice a strange smell when you unpack it. This is called the off-gassing. This smell and its intensity vary depending on the material that was used to make the mattress. Nevertheless, and no matter which material you choose, you need to make sure that before you unpack the mattress, you have a good airflow in the room. This will prevent any potential headaches. While the off-gassing is not harmful it can bother you. So, leave the mattress in that room for a couple of days until the smell dissipates.
8. Firm Mattress
The mattress firmness that you buy for your kids will ultimately depend on their age. But, the truth is that most mattresses for kids come with a medium firmness which should be appropriate for kids of all ages. But, if you believe that the mattress is still not firm enough, you can also consider buying a mattress topper to help you adjust its firmness.
9. Soft Mattress
As we already mentioned, the firmness of the mattress that you buy for your kids depends on their age. When you are looking for the mattress, you will probably find the ILD which is the Indentation Load Deflection. While this can be a bit complicated to understand. You need to keep in mind that soft beds are appropriate for ILD of more than 25 pounds. Firm beds are appropriate for ILD of more than 31. Medium beds are appropriate for ILD between 25 and 31 pounds.
10. Mattress Topper
Kids grow fast and when you notice, they already gain a lot of weight since you bought the mattress. While this is a signal that they are growing, this may mean that the mattress is no longer good for them. Since it won't be able to be firm enough for their new weight. So, instead of buying a new mattress, you can simply buy a mattress topper that allows you to adjust the firmness of the mattress to your kid's new weight.
Our friends got this gel memory foam topper for their kid bed and I absolutely believe they got the best mattress topper on the market. It's a cool gel-infused memory foam made in the US with the CertiPUR-US certification.
11. Kids Safety
When you want to buy a new mattress for your kids, you need to remember that they won't have any side supports as they used to have on their cribs. So, to keep them safe while sleeping, you need to check the bounce of the mattress. Just avoid mattresses that have a lot of bounce since your kids may accidentally be bounced off their bed and hurt themselves.
12. Sleeping Posture
You probably already heard that a good mattress needs to be firm to improve your posture. But, times change and it is now assumed that it's better to have a soft padding since this can help your spine retain its natural curvature. Nevertheless, if you're looking for a mattress for your baby, you want it to be firm so he doesn't accidentally smother. But, young children can use a regular bed and can even use thin memory foam mattresses.
13. Think Of The Future
Buying a mattress is not something that you do every day or even every year. A good mattress can last for a very long time. So, you want to make sure that you buy one that is durable enough to last from the toddler's bed up to adolescence.
14. The Endurance of The Materials
While you may pay all attention in the world to your kids and their mattresses, here are some kids that will love to destroy their mattresses. Either from jumping on top of them, spilling liquids, among so many others.
15. Kids Shared Bed
If you have a shared bed and are looking for the best mattress, you should opt for the firmness level that is suitable for your kid's age.
16. Cleanliness
While all new mattresses need to be cleaned for dust mites before they are sold (it's required by law), the reality is that dust mites will start developing sooner or later. But, by maintaining the mattress cleaned, you'll be preventing their build-up. With this in mind, you should consider cleaning the bed sheets on a weekly basis and air out the cover as well for about 2 hours.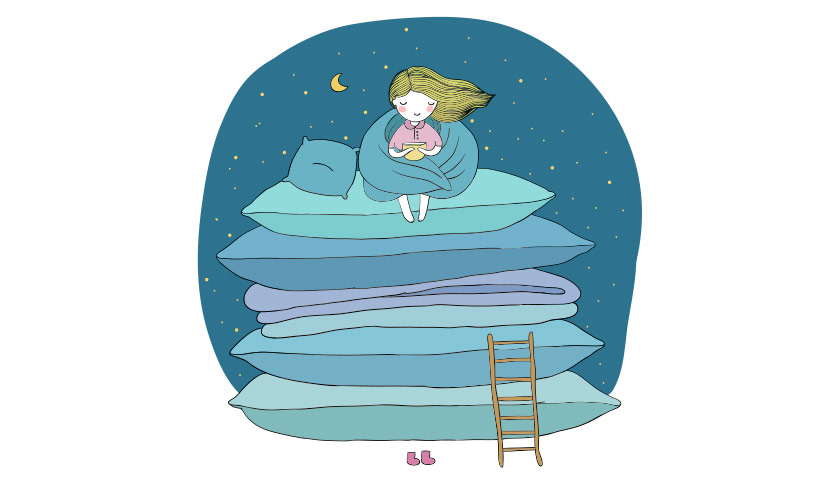 Which Mattress Size Should You Choose For Your kid?
Another important aspect to consider when you are buying a mattress for your growing kids is its size. The truth is the best mattresses can last between 8 to 12 years. So, it's important that you choose carefully.
The most common sizes that parents usually pick for mattresses for their kids tend to be a twin, twin XL, and full mattresses. However, the age of your kids also plays an important role in the equation.
Most parents tend to choose the twin mattress for their younger kids since they believe they suit best their small bodies. Besides, they are also the most affordable option. However, you also need to consider that you'll probably need to buy a new mattress when your kid is about 10.
The different mattress sizes that you can choose:
Baby Mattress
If your kid is still a baby, then you should consider getting a mattress specific for his crib dimensions. This kind of mattress tends to last up until when they are toddlers so you won't have any kinds of problems. Nevertheless, make sure that it is a firm mattress.
For our second child, we went for this Milliard crib mattress and it was the best choice we could make. Yes, it was a bit more expensive than the first crib mattress we bought. On the long run, we use the same mattress in his junior bed. Totally worth it!
Toddler mattress
The truth is that if you don't want to spend money, you can probably use the mattress that was in your toddler's crib. However, before you make this change, it's important to see if the mattress is still in the best conditions. You need to inspect and if you find any bumps, lumps, sagging, rips, or bugs, just throw it out.
If this happens, you'll need to buy a new mattress. One of the best choices that you can make is to buy a full mattress. If you have enough space and budget, this is one of the best options that you can make.
When it was time to change our little girl to a grown-up bed, we decide to buy a good mattress that will last her for long. After extensive research, we knew we had to go for this full-size memory foam mattress. It was more comfortable than my own bed!
Kid mattress
Again, we are talking about the same restrictions: space and budget. While a full mattress continues to be the best option, in my opinion, the truth is that you can get either a twin, a short-twin or a twin XL as well.
I truly believe that a kid day will depend on the night of sleep he got. For some unknown reason, our friend's son had difficulties to get a good night of sleep. When it was the time for them to buy him a new mattress, they decide to pay a little bit extra to get the best mattress for their kid. They got this twin XL adaptive memory foam mattress. This change totally made the difference and now the boy can now get a good night of sleep. Plus, the mattress is so good, that he will probably still have it when it's time to go to college.
Mattress Sizes
There are two main factors to select a size: the space you have and your budget. The truth is that a full-size mattress should be considered as the best choice. You would have space for cuddling, to read your kids their favorite stories, and they would have a good mattress for many years. Still, it all comes down to space and your budget.
Crib:

52 5/6" x 28 5/8"

Small single:

30" x 75"

Twin:

38" x 75"

Short twin:

34" x 75"

Twin XL:

38" x 80"

Full:

54" x 75"

Full XL:

54" x 80"

Queen:

60" x 80"

King:

76" x 80"

California king:

72" x 84"
Crib Mattress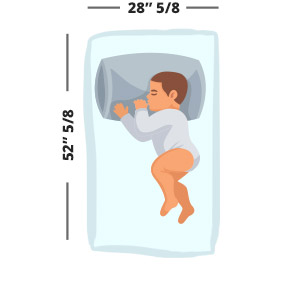 Crib mattress size: 52 5/6" x 28 5/8"
There are different types of crib mattresses that you can choose. The most important factor is that it needs to be firm, not soft, to help prevent SIDS (Sudden Infant Death Syndrome). Besides, it should provide a good support.
After all, babies spend a lot of time sleeping on their cribs.
Julie's favorite: Milliard Crib Mattress
Twin Mattress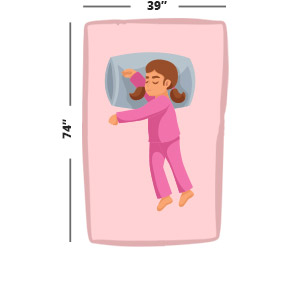 Twin mattress size: 38" x 75"
Twin size mattresses are one of the preferred choices by parents. After all, they the most affordable mattresses. Nevertheless, when you are about to buy a mattress, you need to think about the overall picture.
The truth is that your kids are growing every day. So, what can be a great size for a mattress today, it won't fit in just a few years.
Julie's favorite: Classic Brands Cool Gel Ventilated Memory Foam
Short Twin (Narrow) Mattress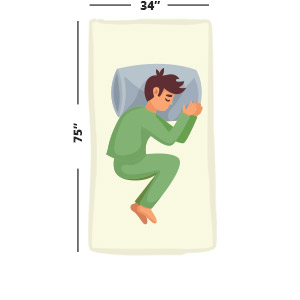 Short twin mattress size: 34" x 75"
This is the kind of mattress that is perfect for your kids if their room is small.
However, as your kids grow and they become teenagers, they won't simply fit in the bed properly.
Julie's favorite: Sunrising Bedding 8 Inch Hybrid Natural Latex
Twin XL Mattress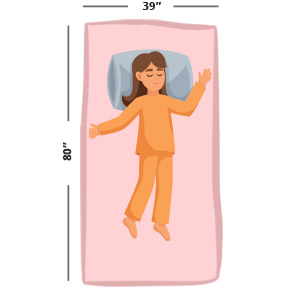 Twin XL mattress size: 38" x 80"
A twin XL mattress has 38 X 80 inches. So, you need to decide if you prefer to save some money now and then buy a new bigger mattress in the nearest future or if you prefer to spend the money on a full mattress now.
In my opinion, in case you have smaller kids that can still take advantage of this mattress than you should go for it. In case you don't have any smaller children and you're not considering having more kids, then you should opt for a full mattress if space and budget allow you to.
Julie's favorite: Tuft & Needle Twin XL Mattress
Full Mattress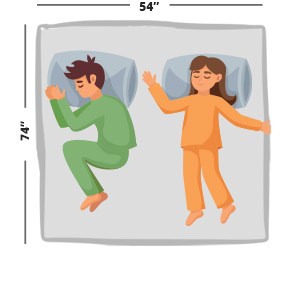 Full mattress size: 54" x 75"
In my opinion, this is the right size for a mattress for your kids. The truth is that they are growing every day and if you buy a high-quality mattress, it will last for many years.
While the length of this mattress is the same as twin mattresses (75 inches), the width is larger - 54 inches.
Julie's favorite: Zinus Ultima Comfort Memory Foam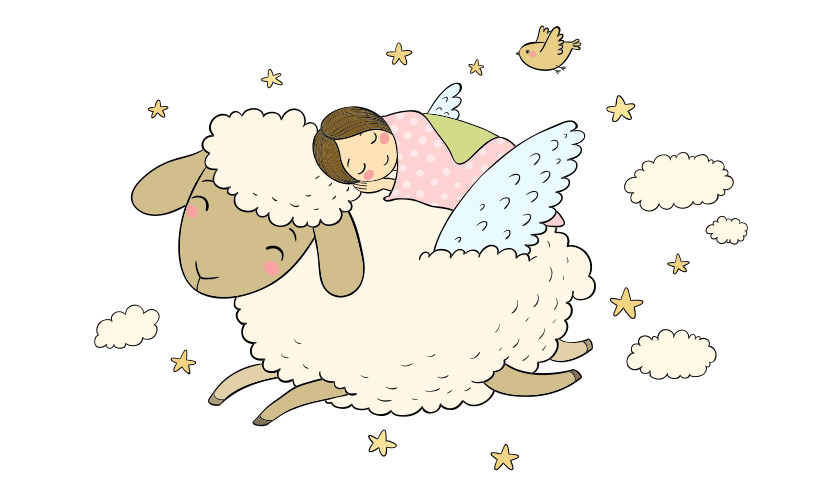 Different Mattresses Materials
Finally, the final aspect to consider when you are looking to buy the best mattress for your kids is to look a the materials. The truth is that mattresses can be made out of many different materials. There are some more expensive, others more durable, and others that provide more comfort and support.
So, let's check out each one in detail so that you know what you can expect from each mattress:
Memory Foam
Memory foam mattresses are one of the most popular mattresses these days. This is a visco-elastic material that works very well in maintaining a cool temperature during the night as well as it tends to respond very well to the pressure.
One of the things that you should keep in mind about this kind of mattresses is that they provide you a "hug". This means that your kids will be involved by the mattress. So, in case they are still babies or even toddlers, you shouldn't choose this material since it can be dangerous for such small children.
In case you decide to go with memory foam, you need to make sure that you see the CertiPUr-US certification. This ensures that the mattress doesn't include harmful chemicals, as well as the off-gassing, will be minimal.
Foam Mattress
Memory foam mattresses were an evolution of the foam mattresses. The truth is that foam mattresses tend to be inexpensive. Nevertheless, they also tend to provide enough support and pressure relief.
Foam mattresses are not as durable as memory foam mattresses and they don't eliminate all the motion transfer. So, if your kids share the same bed, this may not be a good solution.
Innerspring (Open Coil & Pocketed Coil)
Many kids just keep messing around and one of their preferred targets tend to be their mattresses. This is exactly why innerspring mattresses are still the favorite material for many parents. After all, they tend to offer a good durability.
When you are looking at innerspring mattresses, you'll notice that you have two different options: open coil and pocketed coil. In case you have a small budget, you should opt for the open coil. Even though they don't last for a very long time, this can be the perfect solution when you are looking for a short-term solution. On the other hand, with a pocketed coil innerspring mattress, each coil is wrapped individually and this shows in the price. However, these mattresses also tend to offer an improved contour.
Latex Mattress
Latex mattresses tend to be the ones that last for more time. In addition, they also provide a good support for your kids.
Since latex mattresses share a lot with memory foam mattresses, you should compare the two mattresses directly before you make the final decision.
Green Materials - Mattresses For Kids With Allergies
The truth is that more and more kids have allergies. If your kids do too, one of the best mattresses that you can buy for them are the ones made of green materials.
There are many different mattresses that are made of green materials and some even offer specific hypoallergenic properties. I would personally go with this hypoallergenic twin mattress, because if it's price and the many good reviews. In addition, bacteria don't grow on natural products and you won't even have any problems with dust mites as well.
Air Mattress
While air mattresses shouldn't be used on a regular basis, they are extremely convenient. After all, you can easily carry them with you anywhere you want. So, if you're looking for a good mattress for your kids to take with you on vacations or family trips, you should definitely consider them as the best option. At home, we have this air mattress always ready in case we have a sleepover.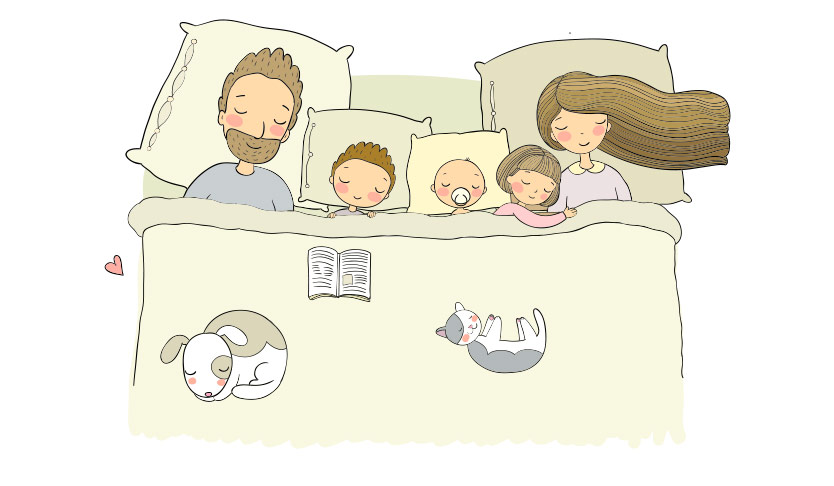 As you can see, there is a lot of things to consider when you are looking for the best mattress for your kids.
You now have the tools and knowledge to decide which is the best mattress for them. From the different aspects to consider to the sizes and materials, it should have, there is a lot to take into consideration.
You now have a much better idea about mattresses and you can be sure that you'll make the right choice.
Good Mattress To Buy Online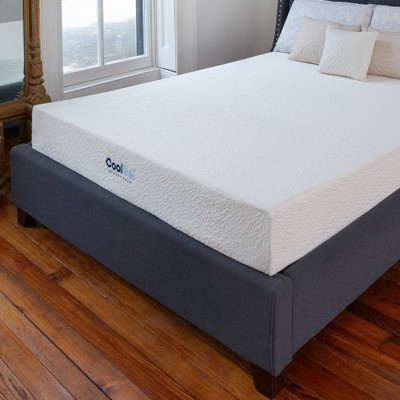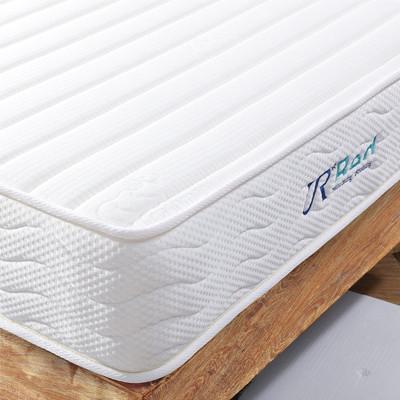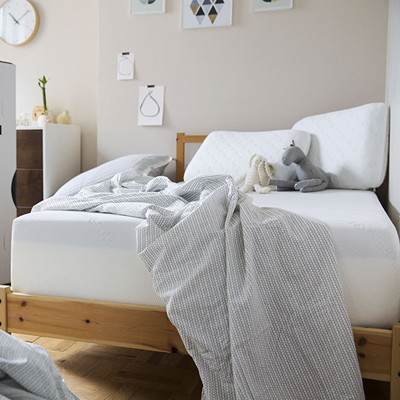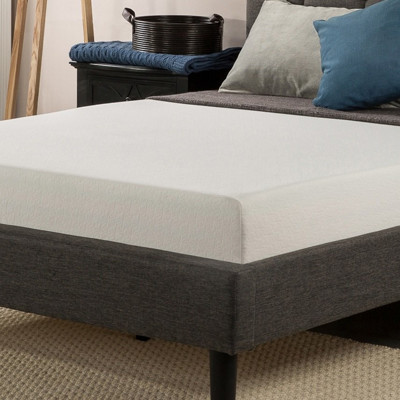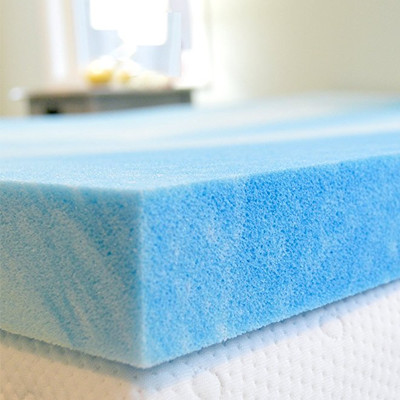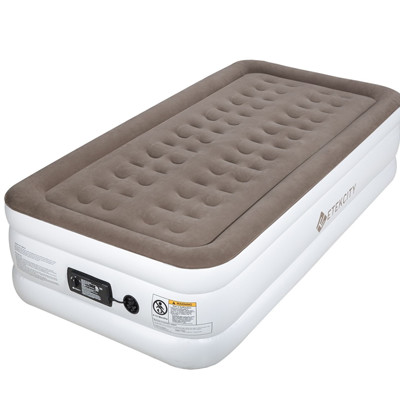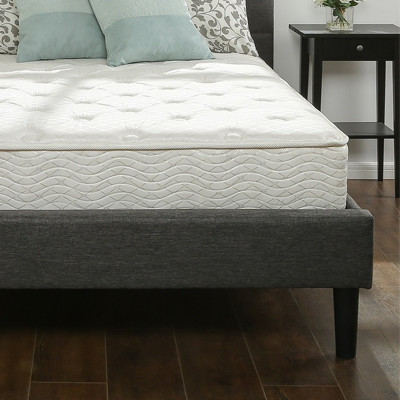 Join the community
All the updates and special deals directly to your inbox.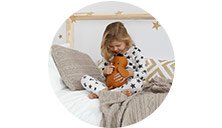 Kid's bed
House Beds
A Simple Guide to Help You Choose the Perfect House Bed for You Kid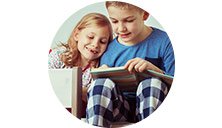 Kid's bed
Bunk Beds
18 Things You Should Know About Bunk Beds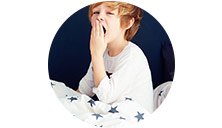 Kid's bed
Loft Beds
12 Things to Consider Before Buying a Loft Bed