Get inspired, check our decors and ideas
To create a personalize décor in you baby's room, personal photos are definitely a good way. But, there's many photographers work who could be exposed in your nursery. Have a look at our selected inspirations and ideas.
So how do you know where to find photo art?
There are a wide variety of places you can look for this kind of artwork. You could start at a general home store. If you visit showrooms, most likely all the wall pictures you see will be for sale. The benefit here is that you can see exactly how it will look when you actually hang it.
Another great place to find art is at art galleries. Yes, some of the originals will be higher priced, but you also can find limited edition prints that can suit your tastes and needs.
Finally, be sure to check online. The internet is a great resource these days and offers millions of options with a few clicks. Be sure to know what size print you are looking for based on your room.
Speaking of your room, if you are looking to spruce up your home, you might want to understand what décor you are currently working with? Do you want to completely change it? Or, do you want to just accentuate it? One thing that can help is to pick a photo wall in a room. Pick one central wall where you are going to hang your pictures. Make it the wall that people face first when entering.
This is a great way to make your room visually appealing and inviting. Once you have your focal wall, think about how large it is, what color the walls are and what you want to say with your art pictures. The answers to those questions are all going to play a part in what pieces you choose and how you hang them.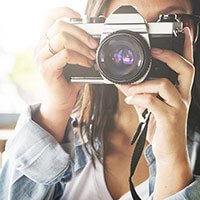 When it comes to hanging, again, think about the décor. If you have a country cozy room, you may opt for simple framed pictures. Whitewashed frames or aged frames may work well to complete the look. On the other hand, if you have a modern house with modern designs, a sleek metal frame may work better. Think about what photo art is going to seamlessly coordinate with your chosen style. There is nothing like artwork to truly enhance the look of your home.
Finally, when hanging your pictures, think of ways other than the traditional one-picture display to truly show off your art. Pictures unevenly spaced and of varying sizes can create an interesting wall of artwork. The picture canvas can show off the subject, the frame accentuates it but its placement is also key to making it truly benefit your room.
When you're choosing artwork for your home, in addition to thinking about your personal preference, also take the purpose of the art into consideration. With these in mind, you are going to be in a great position to create the home of your dreams.
Join the community
All the updates and special deals directly to your inbox.
Ready to intall your photo?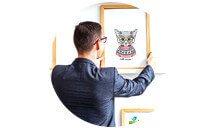 Wall Art
How to select and choose wall art
Selecting wall hanging art for a nursery is the best part.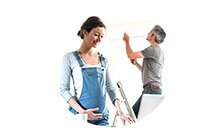 Wall Art
Top tips to install and hang wall art
Everything you need to know for hanging wall art.