Get inspired, check our selection of prints
Prints have the best value when it comes buying wall art for a nursery. You can have a unique artwork at a fair price for you and the artist. Here's our spécial sélection of prints!
What is art print?
If you are looking to decorate your nursery, consider using art prints. These are the beautiful artistic pieces that offer decorating style to your setting. Regardless of whether you are looking for a beautiful landscape or an inspiring quote, you can find plenty of wall prints that suit your needs.
Why people decorate their walls with print?
There are a lot of reasons why people choose to use wall art prints as their focal pieces. One of the most popular is the cost. Purchasing an original work of art can cost upwards of $5,000. Depending on the artist, the content, etc. you can spend a small fortune on bringing paintings into your house. On the other hand, many artists create a secondary market for themselves by creating prints. This is a replication of their original work, printed out and sold at a much lower price.
Another popular reason why people use prints, rather than originals, is because prints are usually easily replaceable. In the event of a home fire or some other catastrophe wherein the artwork is damaged, an original would be irreplaceable, however, a print can easily be replaced without spending a lot of money.
What are the benefits compared to other support?
The benefit of prints for a wall is that they are much more cost effective than canvas prints. Let's say you're decorating a nursery - that nursery won't be used as a baby's room forever, your child is going to grow up and want different themes. As a teenager, it is quite likely that they will once again desire different pieces. Because As a result of this, it is pointless to invest a lot of money into art work for the room. Instead, when picking wall prints or art prints for a nursery, regard them as temporary. You will find that the baby art market is highly cost-efficient, which is exactly what you want from a piece that is only going to serve you for a set period of time.
Where can we buy prints?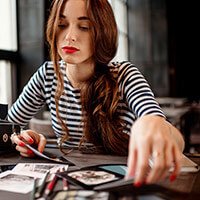 Purchasing artwork, whether its nursery canvas prints or baby art wall print, is easier than ever. You can visit a few baby furniture stores and see the displays they have. This may give you some valuable ideas as to what you want to do with your baby's room. You can use magazines to get inspiration. This is a great place to see how professional designers use nursery décor prints to play up a room.
You can also go online and purchase artwork. This is a great place because, with a few clicks, you can see thousands of options. It is the easiest and most time-efficient way of finding just the right look that you want for your home.
Difference between print and poster (limited edition versus mass production)
When it comes to choosing between print and posters, there are some key differences. Both are printed for sale and distribution, however, posters are usually printed in mass numbers. There are no limitations. If the picture is still in demand, printers will create more. On the other hand, print is almost always released with limited numbers. If you want an exclusive piece that is still cost-effective, prints are the definite way to go.
Use art prints to showcase your style and design "voice". They are highly cost-effective and beautiful. You can easily spruce up your room or ggive it a completely different look by effectively bringing in wall pieces that reflect your style.
Join the community
All the updates and special deals directly to your inbox.
Ready to intall your print?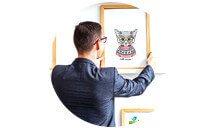 Wall Art
How to select and choose wall art
Selecting wall hanging art for a nursery is the best part.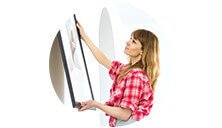 Wall Art
Tips for arranging and spacing wall art
The installation of wall art need preparation.