What you should consider before buying this type of bed.
1. How Much Headroom Do You Need For A Loft Bed?
One of the most important aspects that you should consider when you are looking for a loft bed is the headroom. The headroom is the space that lies between the ceiling and the top of the mattress.
You need to have enough headroom space to be able to climb up to the loft bed and get out of it in the morning without hurting your head in the ceiling. According to the Consumer Product Safety Commission, you should have a headroom of, at least, 30 inches.
2. What Size Loft Bed Should You Buy?
If you decided that you want to buy a loft bed, the first thing that you need to do is to measure your space. You need to know the floor space and the height of your ceiling.
When looking at loft beds make sure that you add at last another 36 inches on each side. This will allow you to move around the structure without any concerns.
3. How Much Space Will You Have Underneath Your Loft Bed?
One of the main advantages of loft beds is the extra floor space that you will still have. But, the amount of space underneath will depend on the height of the bed as well.
As a rule of thumb, you can expect to have 50.5 inches of space available underneath an 8' ft ceiling bed. And 55.5 inches on a 9' ceiling bed, and 63 inches on a 10' ceiling bed.
4. Is There A Weight Limit For Loft Beds?
Loft beds are not made all the same. Some are made only for kids while others can also be used by adults. So, you need to make sure that you check the weight limits of the bed with the manufacturer.
5. Do You Need Guardrails For Your Loft Bed?
While loft beds for adults aren't required to have guardrails as loft beds for children do, I personally recommend them. Accidents can happen and a fall from a high loft bed can be nasty.
6. What Type Of Mattress Do You Use For A Loft Bed?
Since I recommend that all loft beds and bunk beds should include guardrails of at least 5 inches above the mattress. You always need to count the extra height of the mattress. Usually, a mattress between 8 and 12 inches should be fine.
While some loft beds can need bunkie boards or wooden slats to hold up the mattress, loft beds don't need box springs.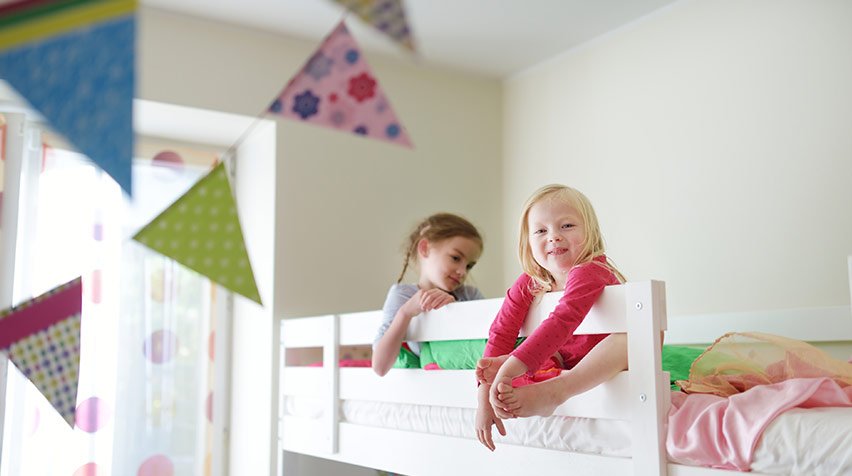 What Are The Options?
As you can imagine, there are many different types of loft beds. You can buy one that allows you to have more storage space, one that supports more or less weight depending on what you are looking for, among others. Also, the loft bed materials also vary. You can decide to buy one made of aluminum, wood or steel.
Since this seems a lot to have in mind. Check the following 6 options that will give you a better perspective on the different options that you have for loft bed.
7. Workstation Loft Bed
When you are looking for a loft bed for your older kids or teenagers, you know that you will need to include a study area in their room. So, you can buy a loft bed that already includes a built-in workstation tabletop or one that you can add your own desk and chair if you prefer.
8. Attic Loft & Mezzanine Loft Bed
When your room is small but you have a high ceiling, Attic Loft & Mezzanine Loft Beds tend to b a great option. After all, they will allow you to take advantage of the space in high. While still preserving a lot of space on the floor. These loft beds are usually built-in and they tend to be custom made. There'S plenty of inspiration on Pinterest for this kind of beds.
9. Reading Nook
Reading Nooks are amazing and they tend to work very well for all ages. After all, this kind of loft bed allows you to take the space underneath where you put a couch or bean bags. This is perfect for creating a cozy atmosphere for both kids and adults. You can definitely use this space for reading bedtime stories to your kids. When they are older, they can have their own space to relax after a day at school.
10. Playhouse Loft Bed
Either if you have a girl who likes to have her own castle or a boy who wants to defend his fort, playhouse loft beds are beautiful. You can take the space under the bed and add some beautiful curtains. This way, they will have their own place to play by themselves as well as with their friends.
11. Loft Bed With Storage
When you don't have a big home, you know how all storage spaces are important. So, nothing better than buying a loft bed with this in mind. Some beds already come with a closet to hang and store clothing. Some have shelves to add more storage, or even with locker units.
12. With a Crib Under
If you are about to have another baby and the kids will be sharing the bedroom, you can opt to buy a loft bed and put the crib under. This is perfect for younger families living in a small apartment. Besides, you won't have any difficulties to reach your baby or your kid at the top when needed. Also, some loft beds have enough space to later change the crib for a bigger bed.
Loft Beds To Buy Online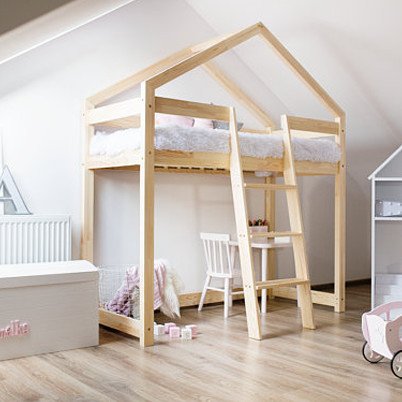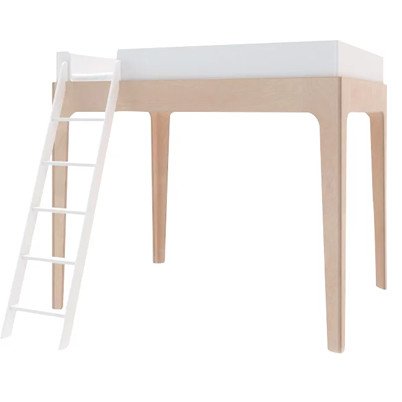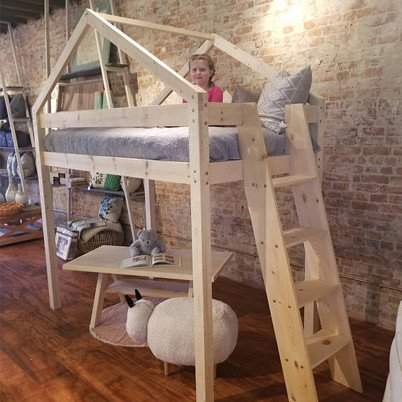 Join the community
All the updates and special deals directly to your inbox.
Other Types of Kid Bed to Consider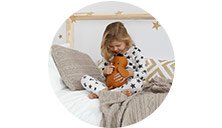 Kid's bed
House Beds
A Simple Guide to Help You Choose the Perfect House Bed for You Kid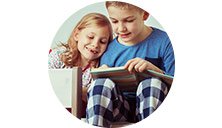 Kid's bed
Bunk Beds
18 Things You Should Know About Bunk Beds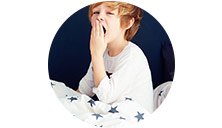 Kid's bed
Loft Beds
12 Things to Consider Before Buying a Loft Bed