AllModern Top Highlights
What Kind of Wall Art Can Be Found?
Canvas
Framed
Photographic prints
Textual wall art
Glass
Wood
Metal
Shopping Experience at allmodern.com
Featured artists
Affordable prices
Original paintings
Photo closeup
Search by subject
Filter price range
Diffrent sizes
Free shipping over $49
30 day money back guarantee
Current deal:
Check out All Modern website for special offer
Get the offer
Our Review of The Nursery Wall Art Selection
AllModern is a home decor site that offers a wide range of wall art to provide that final decorative touch to your nursery. There are six featured categories on the site to help you narrow down your choices. Choose from canvas wall art, framed wall art, photographic prints, textual wall art, all wall art, and sale wall art.
Allmodern has an easy to use and accessible website.
Natalie & Brandy - Los Angeles
Type of artwork offered by All Modern
There are some great featured artists on the site, such as Eli Halpin. This is a great way to be able to afford some great wall art if you can't afford an artist original. The artist wall art is also available at affordable prices, starting at $120.
There are also original paintings offered on the site that you won't find anywhere else, such as Suren Nersisyan, Dean Crouser, and even original photo prints.
The AllModern site has a great search function that narrows down your choices.
While other sites have similar functions, the wide range of search functions is quite extensive on this site.
The wall art is viewable in thumbnail and close-up sizes so that you will have a good representation of what you'll be purchasing. The wall art can be narrowed down by subject, which is helpful for choosing the perfect piece for your baby's room. There are the most popular art categories, including abstract, landscape and nature, botanical, beach, wildlife, cities, maps, people, found objects, and more.
You can search the site based on your price range, such as under $50, $50 to $100, 500 and over, and more. Most of the art pieces are manufactured on 5 different main types of materials: canvas, glass, manufactured wood, metal, and wood.
If you thought that wasn't enough choice, you can also search by your preferred wall art colours, new arrivals and sale pieces, holiday themes, whether your art can be framed or not, type of art, number of pieces available, brand, period, and about ten other search functions too numerous to list here.
Discounts and other deals available on the site
The wall art sale category offers some great deals, including up to 50% off on select items. The wall art on this site is affordable for everyone, starting at $25, to over $500 for those seeking a premium range.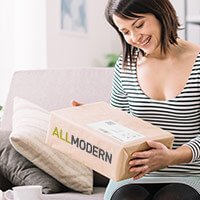 Many of the wall art pieces are offered in varying sizes, so you can start by finding wall art you love, and then choose a size rather than being limited by size and having to choose that first.
There may be special discounts offered if it's your first time visiting the site. Check the banner at the top of the page to see today's special deal. There is free shipping offered on most orders of over $49. Check the wall art details for any shipping exclusions. There is also a 30 day money back guarantee in case you mount your wall art up on the wall and find that it isn't right for your room.
If you've had difficulties finding wall art on other sites, the vast selection and great search functions on AllModern will soon narrow down your options to the best selections that will transform your nursery.
allmodern.com Wall Art Best Sellers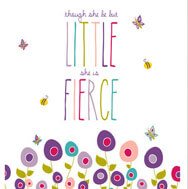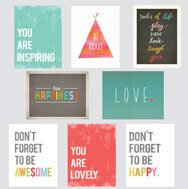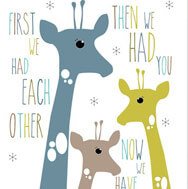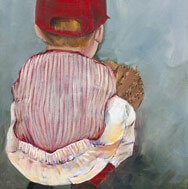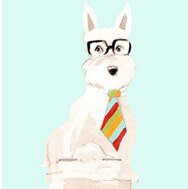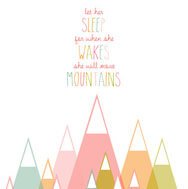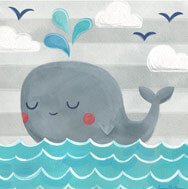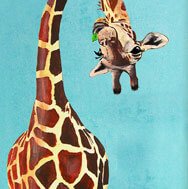 Customer Reviews
What other people have to say about their experience with WayFair
AllModem is great!
Getting items to décore perfectly your home won't be a problem in this store.
There is no original art for purchase in this store.
However, you can find different items from well know interior designers and even featured ones.
Virtual try-on is not available at the moment...
You can contact the seller with questions. Don't be shy. The seller would be happy to answer all your questions and help in, anyway they can with your decision.
I like the points system and referral program.
You can earn points as you purchase by referring your family and friends to purchase items from the site and answering survey questions on items you buy.
Easy to use and accessible website.
Getting lost or not finding what you want is not an option.
Already a AllModern customer?
We want to hear about your customer experience, good or bad!
Send your comments