Mamas & Papas Top Highlights
What Kind of Wall Art Can Be Found?
Wall Stickers
Cushions
Wall art
Mobile cots
Canvas pictures
Store Shopping Experience
High quality image
Essentials checklist
Easy to navigate
Standard delivery
"Click and Collect" option
Home delivery
Home assemble service
Refund or exchange within 30 days
Gift cards available
Current deal:
Check out Mamas & Papas website for special offer
Get the offer
Our Review of Mamas and Papas
Simplicity is everyone's aspiration, and carefully picked décor to enhance your nursery space can be a tad hard to find. Artistic wall art is usually created by an artisan whose personality and emotions are the centerpiece of the collection. But that's not the case with the Mamas & Papas collection!
You can now add artistic aesthetics to your home with Mamas and Papas creative nursery décor. They've made the possibility of choosing artistic home décor easier than ever. The fusion of the emotional and modern makes their nursery collection very desirable.
Mamas and Papas is a very elegant site with everything that new parents need for their newborn child.
Patricia - Coventry
What kind of art can we find at Mamas and Papas?
You will find several artistic works, like molded and printed cushions, rare and unique wall art and stickers, creative mobile cots, canvas pictures, and much more. All products were created to stimulate as well as satisfy the aesthetic needs of art lovers. There are various designers in this nursery décor collection, and what they all have in common is the quality and rarity that their works offer. From Martos, Timbuktales, Patternology, Millie & Boris, Liberty, and so much more, Mamas and Papas nursery décor is like no other because it explores the synthesis of art through the eyes of the homeowner.
The artwork is created as unique and individual forms of art that can be put together with other pieces from other collections. For instance, the special Zam Bee Zee collection will fit in perfectly with any animal-themed nursery collection.
Features of the nursery décor collection:
Price: Their prices are a little above average.
Good image quality: To appreciate the artistic excellence, the Mamas & Papas product images are sharp and of high quality. This will ensure that what you see is what you get!
Special tools: They offer an essentials checklist for shoppers to work with when planning to shop for an event, for example, a new baby nursery.
Easy website navigation: The website is user-friendly with a user interface that is easy to navigate.
Shipping: There are various options for shoppers to receive their orders. From standard delivery to a free "Click and Collect" option. Getting your order has never been this easy. The delivery service is to mainland UK and Northern Ireland. For an extra cost, you can also order a deliver and build service; in that case, a trained team will deliver and assemble the furniture.
Shopping guarantee and returns: If you are not satisfied with your order, you can send it back for a refund or exchange within 30 days. Products can be returned to the nearest Mamas & Papas store, to a support centre, or to a recommended carrier. All these options guarantee customer satisfaction and make returns much easier.
Nearest Mamas and Papas store
Shop locator: The website has a page where you can input your post code to locate the nearest store.
Mamas & Papas Wall Art Best Sellers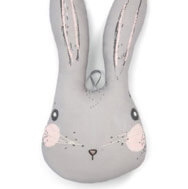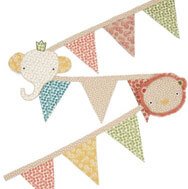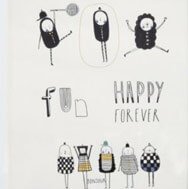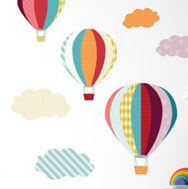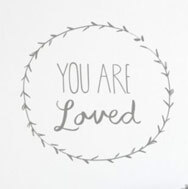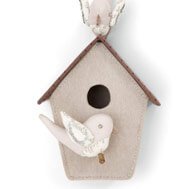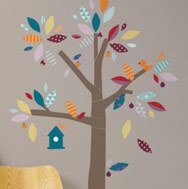 Customer Reviews
What other people have to say about their experience with WayFair
The Sweet Dreams wall art at Mamas and Papas will make a baby's room feel serene and cozy.
This product is an amazing decorative item and can easily be wiped clean as necessary with a damp cloth. There are two sheets provided that feature clouds and one cloud are fairly large which even says hello. That is a nice greeting for a newborn child to come home to.
Mamas and Papas is a very elegant site with everything that new parents need for their newborn child.
There is so much to choose from on the site. Indeed, this will make planning the nursery ahead of time a real breeze to accomplish before the birth of the child.
Boy or girl, they have plenty to choose from.
The patterns, colors, and fabrics used in the bedding, sheets, and curtains are very serene and many will suit the child whether the child is a boy or girl. So if the sex of the child is not yet known to the parents, they can decorate the nursery for the child with various types of themes that they like, realizing that the room will be serene, calm, and welcoming for either a boy or a girl.
They have lovely combinations of a crib, dresser, and armoire.
The site offers a wide selection of furniture for baby nurseries and there are several three-piece combinations of furniture that are on sale right now.
Mamas And Papas seem to deliver only to shoppers within the United Kingdom.
There is a charge of 4.95 pounds for shipping if the value of the purchases is under 50 pounds. But if the value of the items that a person purchase happen to amount to 50 pounds or over, then the good news is that there will be no charge for standard shipping. However, if you wish to receive your items sooner, there will be a charge for the shipping.
There are lovely rocking horses for children that are finely crafted and so cute in appearance.
This will surely provide my kid with many hours of enjoyment.
Nice interactive toys for reasonable prices.
Great assortment of plush, stuffed animals of various types from elephants to foxes, bears, puppies and kittens.
Mamas and Papas is a lovely website that is nice to browse through.
With many products to choose from in a wide spectrum of categories for the various things that we need for the arrival of our new baby. Also, it is a great place for relatives and friends to shop for gifts to give.
Already a Mamas & Papas customer?
We want to hear about your customer experience, good or bad!
Send your comments