Minted Top Highlights
What Kind of Wall Art For Nursery Can Be Found?
Drawing
Graphic
Foil-pressed mixed media
Painting
Photography
Typography
Frame
Canvas
Shopping Experience At Minted.com
Original Artwork
Search Filters
Customize design
Easy to navigate
Different shipping costs
Free shipping for unframed art
Easy replacement or refund
Current deal:
Check out Minted website for special offer
Get the offer
Minted Nursery Wall Art Review
Minted is an online market platform for independent designers and artists all over the world. The idea is a very innovative one; bringing worldwide designs closer to your reach. A competition is set for artists and designers, and whoever wins gets to sell their designs. Deciding on what you want has just become easier. The review below was done to prepare you for what to expect at Minted.
What kind of nursery art can you find on Minted.com
You can get original art here. It might not be the artists or designers you are familiar with or those you hear about on TV; however, this art is created by geniuses waiting to be discovered. Once they are discovered, the price you pay for the items you are buying now will become much more expensive.
What is quite recommendable able minted.com is that the origin of every art has been given on their website.
Jamie - Toronto
Drawing, graphic, foil pressed mixed media, painting, photography and typography. All this can be in a frame or canvas.
The platform is filled with different designs for the beautification of your nursery. The products might not be wall art, but they can fall under stationery and décor.
The variety is endless. You can choose to customize your own designs with an example of what you want, or you can provide images of the room you want to decorate. Variety doesn't get better than this! If you don't have a design in mind there is no need to worry; the filter tab provides you with options such as: series, gender, style, shape, color, type and size. This will assist you with creating a design.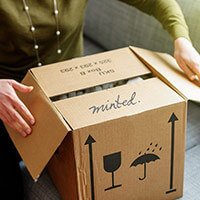 How much should you expect to pay?
Original art is expensive, but a good price range is offered here, with the lowest being $20. The price for an item can differ because they are available in different sizes. You can decide if you prefer the item framed or not, the color of the frame and the material you want to be used for the frame. As much as this gives you full control of your choices, you should be careful to watch your budget as you make your decision.
Using Minted.com
The items being sold are available in different sizes and colors. There is also a variety of frames made from different materials. Images of all these options are available for viewing. These images are detailed and sharp you can see it as it would be hanging in your room.
Items are specific and detailed, so you know what you are buying and what you expect to receive. There is no virtual try-on tool; however, the image quality is so good that it compensates for the absence of this tool.
It is clear that the designers of the platform considered their customers during the development of the site, as it is simple and easy to navigate and finding what you want has been made easy. The pages and the images load fast, and the filter tab works in a unique way.
Minted Customer service
The items on the platform are divided into two categories: stationery and art/home decor. Each category has different shipping costs, depending on how fast you want your purchase to get to you. All unframed art is free to ship, no matter where you are in the world. The price range for shipping falls between $3.95 - $190, it is therefore very important to pay close attention to your shipping budget.
It is evident that Minted.com values good customer relations. If you have any problem with what you have bought, you can report it, by sending your order number, a short description of the problem, a picture showing the problem and you get to decide if you want a replacement or refund.
Minted.com Discount Code
There are different kinds of coupons available; for example, there are coupons given after answering survey questions and then there are those given during important celebrations like Valentine's day and Christmas. There are also coupons for shipping.
Minted Wall Art Best Sellers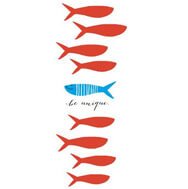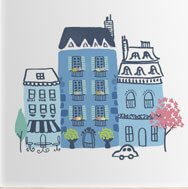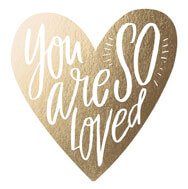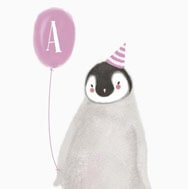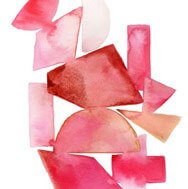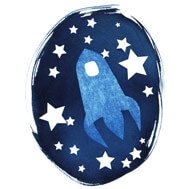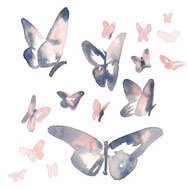 Customer Reviews
What other people have to say about their experience with Minted
Their art section is great.
Minted.com offers both online and offline stores to sell a variety of great products.
What is quite recommendable able minted.com is that the origin of every art has been given on their website.
So, you can quickly go through the origin of a particular picture before ordering it. It has a way of boosting your interest in the artwork.
Shipping within the United States is the cheapest.
Since the retail outfit is based in the United States. It will cost customers from $3.95 to $34.95 to ship any art product to any location within the United States depending on the size of the picture. The bigger the size the heavier it is and the costlier it is to ship.
Minted offers international shipping at a good price!
For customers who reside in Canada, it will cost them from $15 to $160 to ship pictures to them. It all depends on the size of the picture. The highest shipping rates are borne by customers who live in the other parts of the world. They have to pay from $35 to $275 depending on the size of the art. There may be additional duties and fees. Depending on the location, if there is an additional fee for international delivery, the buyer/recipient will be responsible for the cost.
Get it framed and delivered to your door.
Depending on buyer's preference, each piece of art can be delivered either framed or unframed. Needless to say the bigger the picture the higher the price and for each size, framed pictures are much more expensive than unframed ones multiple times.
I'm very happy with the way they do business.
If for any reason, you are not happy with the picture you received, contact minted.com. They will verify and respond favorably. However, you can fasten things up by adding your order number, description of the problem, a photo to illustrate the issue and your preference between a replacement or a complete refund, all to your complaint. You will surely get a faster response.
If the picture you received isn't exactly what you wanted, you could request for an exchange.
Your complaint should include the name of the recipient on your package, the item you received, your preference between an exchange or credit to your account. If you prefer an exchange you have to also include your preferred item. But remember, it has to be of equal or less value to the one you rejected. But if you prefer to be credited, then your account on minted.com will be credited with the exact cost of the rejected item.
Already a Minted customer?
We want to hear about your customer experience, good or bad!
Send your comments