Wayfair Top Highlights
What Kind of Wall Art Can Be Found?
Canvas
Metal arts
Paintings
Posters
Photographs
Vintage adverts
Graphic arts
Typographies
Photo frames
Wall accessories
Wall clocks
Wall mirrors
Shelves
Shopping Experience
Different art categories
Good quality images
Variety of artworks
Variety of price
Premium collection
Good user experience
Search and filtering options
Reliable shipping services
No physical store
Free catalog
Our Review for Wayfair
Wayfair offers a variety of impressive and good quality wall art in many different categories. They include canvas wall art, metal wall art, paper wall art, posters, photographs, vintage adverts, graphic art, and typographies. These are original and one of a kind. Various price categories are also available in Wayfair and people can purchase paintings for less than £50. Shoppers are also free to browse through the premium collection, where prices are over £200, if they prefer the more expensive art.
At Wayfair, it's easy to find wall art for my budget!
Michelle - Toronto
Wayfair does not offer any paintings or wall art done by famous artists. Moreover, they do not have collections of art that belongs to specific designers. Instead, it would appear as if they collect the best artwork from different artists and sell them through the website. The other products that are offered through Wayfair include photo frames, wall accessories, wall clocks, wall mirrors, and shelves.
As mentioned earlier, there are a variety of items in the price range offered by Wayfair. Customers can purchase artwork for under £50 or over £200. All the available artwork seems to have been reasonably priced which means that customers will not be overcharged. The image qualities in the photographs are impressive as well.
WayFair shopping experience review
The website has been designed to provide the best possible user experience. In fact, all the available products have been divided into their respective categories and the users will be able to browse through them and find what they want. Search and filtering options have also been provided for the users to save time. They offer reliable shipping services, but international shipping is not available for all countries; therefore, people who live in certain parts of the world will not be able to purchase artwork from Wayfair.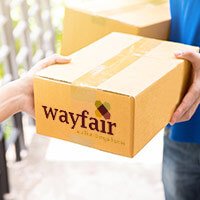 At the moment, Wayfair does not have a physical store, so their products are sold online only. Customers can return their purchases if they don't like them; however, the return cost is to be borne by the sender. At the moment, they do not offer any discounts. In addition, it is not possible to get a free catalog through mail or download a catalog through the website.
It is worth to paying attention to the company profile as well. The main objective of Wayfair is to cater to the needs of people who are looking forward to decorating their nurseries in a convenient manner. They have been able to maintain an excellent reputation by offering high-quality products to the people at reasonable prices. The excellent customer support offered by Wayfair has also contributed a lot towards their popularity. As a result, Wayfair was nominated as the most promising company in the United States by the Forbes magazine in 2013.
Wayfair Wall Art Best Sellers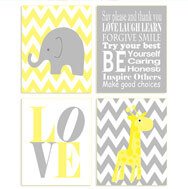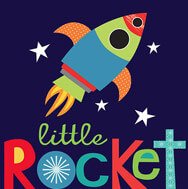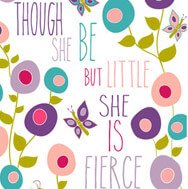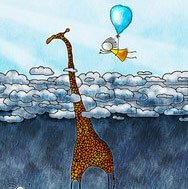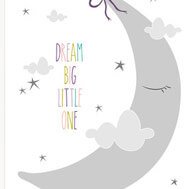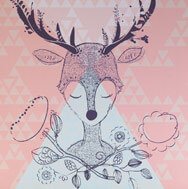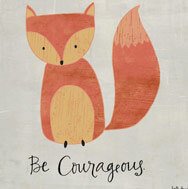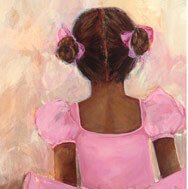 Customer Reviews
What other people have to say about their experience with Wayfair
A different way to get a discount code...
The site organizes promo packages at big celebrations or events created by the platform. Inviting friends and family also earn you a discount.
A simple to use website!
The user interface is straightforward and easy to understand. Finding your way around is easy and no popup ads will distract you.
Easy to find wall art for my budget!
With the option given by the platform, you do not need to worry about exceeding your budget. A filter tab handles the price range depending on what you can afford. It is where you input the range of your budget, all items that fall within the set range you can purchase easily without the need to worry.
There are no virtual try-on tools :(
I only found a detailed explanation for the item I wanted to purchase. But they have the option of talking to experts when you have any questions about the item you want to purchase. I didn't try it but this looks like a good option to help pick the best item.
Free shipping but not for every order, be careful!
Items that costs over $49 are up for free shipping within the US. Shipping charges are required if you stay in a certain territory in the US. Items are shipped differently according to their size and nature. I recommended that you know how your item will be sent and in what category it falls.
No original art is up for sale...
But all the items on the platform are works of known interior designs, although some are featured.
The option is available to help you narrow down your search.
The filter section helps you with options like type, color, gender, theme, customer rating, special features, the material used, special offers, brands, pattern and even the availability of each item.
Item images are most times taken in a real-life setting.
This helps you know exactly how it would look when the products are used and how you should utilize them. The images are sharp, and you can see all the colors as they should appear. You can zoom on any image you want for clarity.
Gift cards, personalized items and those marked as non-returnable cannot be returned.
Other items have a 30-day window for a refund.
Already a Wayfair customer?
We want to hear about your customer experience, good or bad!
Send your comments