Zanui Top Highlights
What Kind of Wall Art Can Be Found?
Paintings
Framed prints
Wallpapers
Canvas prints
Poster prints
Wall stickers
Wall decor
Photos
Glass ornamental
Shopping Experience at Zanui
New and sale section
No original art
Many designer collections
+3000 pieces of art
Simple to use website
Free shipping in metro areas
30 day money back guarantee
Filters: type of room, price range, brand and colour
Current deal:
Subscribe to Zanui newsletter and get $10 off your first order.
Get the offer
Our Review of the Australian Store
Zanui has hundreds of pages of wall art choices for your nursery or kid's room. You'll be certain to find something to suit your desired design and the aesthetics of the room.  Here you'll find seven different wall art categories, including paintings, framed prints, wallpapers, canvas prints, poster prints, wall stickers, and wall decor. If you're searching for the latest releases, you'll find them under the NEW category. There is also a SALE link which will bring up a page of bright, vibrant art that is 25% off regular prices.
I came for a painting and finally purchase everything I need with Zanui!!!
Amber and Daniel - Brisbane
There is a wide range of artwork on the Zanui site.
There are also some unique glass ornamental wall decor pieces. These featured pieces of glass have been painted with bright, colorful images. The glass pieces are then framed within a narrow metal frame, with a chain installed at the top to facilitate simple hanging on the wall. These pieces have also been handmade to ensure superior craftsmanship and fine attention to detail.
Much of the art on the site is genuine hand painted acrylic on canvas by specific designers. This art is created through a special street stenciling technique, so that it can be mass-produced, yet still be hand painted. This type of art is available in a wide range of sizes to suit any room.
There are many designer art collections offered on the site, from American Flat, Gillie and Marc, United Artworks, New Decor, The Canvas Workshop, Urban Road, and hundreds more.
The art and furniture found on the Zanui site can be used to decorate everything from a nursery to a child's, teenager's or adult's room.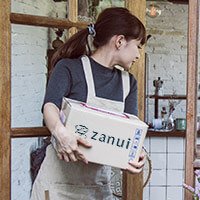 The price range on the site varies from $40 to $800, so everyone can find wall art to fit their budget. There are almost 3000 pieces of art on this site. The difficulty may lie more in narrowing down your choices, rather than finding something suitable for a nursery.
Zanui is an art website that is simple to use. There are filters on the left hand side of the page to narrow down art choice by kids or adults, type of room in the home, price range, brand, and color. It's easy to find the information you need, such as shipping information.
There is free shipping offered on select wall art items on Zanui. These are limited to specific postal codes in metro areas. The complete shipping terms and conditions are available on the site. There are also other deals offered on the site, such as a newsletter signup bonus that will give you $10 off a $99 order.
Zanui is a great website that sells everything for your home, including wall art. We offer a 30-day money back guarantee if you're not completely happy with your purchase.
Zanui Wall Art Best Sellers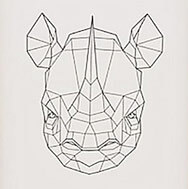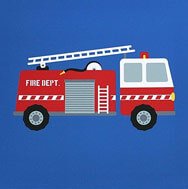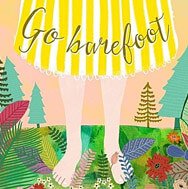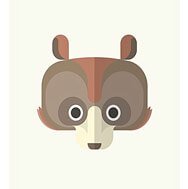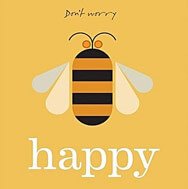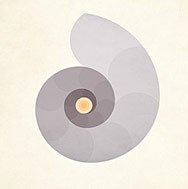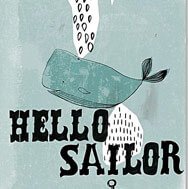 Customer Reviews
What other people have to say about their experience with Zanui
More than just wall art!
Zanui.com is a furniture and home website that one can visit to order anything from beds to kitchenware to decor and lighting. It has a lot of content, so if you go on there without anything specific in mind, it could be good or bad.
We were looking for stuff to decorate our first child's nursery...
So we had a very specific set of furniture and decorations that we were looking for. I think that if I was just browsing around, maybe I would have had a little harder time with the website. Every tab you click on has a lot of options. It's very specific, and I guess that is good when someone is looking at the interior design. One would usually know what one was coming to the site for and just go straight to that.
No filter for boy/girl room
We are having a boy, and I didn't see anywhere where there was specifically 'boy's room' stuff, but that's okay. A lot of the things that were featured could go well in either a boy's room or a girl's.
A fun site to shop for wall décor
We were looking especially for wall decor. This page was particularly fun and hip. The stuff that they had available in the kid's wall decor was stuff that I would hang on my own walls. They had one particular Star Wars-themed poster that was awesome.
It' great to shop at Zanui
All of the pictures of the products seemed accurate. They gave me a really good idea of what I would be getting and when you click on the product it takes you to a dedicated page that has a lot more information. For the wall prints (and it did always specify that these were prints, not originals) the sizes and materials and prices were all listed clearly on the description page.
I came for a painting and finally purchase everything I need with them!!!
The site had a lot more to offer, so I continued to shop around. I looked at some beds and another furniture and all of that was just as accessible The pictures and descriptions made it easy to know what I would be getting and the selection was pretty spectacular. Like I said, once I started just kind of browsing, the site got a little more overwhelming. It was like I couldn't decide what I needed to get for the baby. It all seemed pretty necessary. In the end, I just bought a couple of prints like I originally went there to do.
I love the variety of baby products available.
I did notice that there were other brands that you could shop on the site besides just Zanui. I think that this is pretty cool. It makes it so that you don't have to go to a bunch of different websites to compare prices and different makes by different brands of similar products. That seems like a clever way to keep people coming back to the Zanui site. I like that. Overall the shopping experience was good. The website was well organized if overcrowded, and the prices and products were to my liking and budget.
Already a Zanui customer?
We want to hear about your customer experience, good or bad!
Send your comments