So you find out you're having a baby… now what? You have just 8 short months, more or less, to get everything ready for the new little one, but where do you start?
Here's the ultimate guide for nursery decorating and to make sure you have everything you need in your baby's room. Here's what you should consider and how you should start to get the room the way you imagine. Your baby needs a lot of care and that includes a safe and lovely bedroom.
Follow these tips on creating the perfect bedroom for your baby!
We'll cover the following: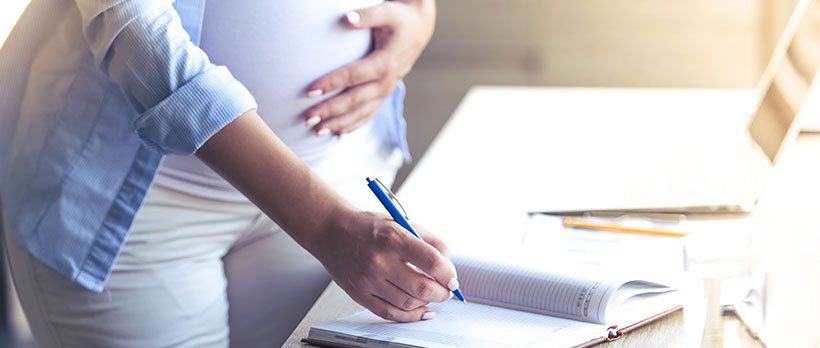 1. First thing first, make a plan.
There is no doubt that having a baby takes planning. Even if your baby is a "surprise" part of the enjoyment of welcoming him or her into the world is all the fun planning of your nursery. This is the place where your baby will start off their life with you. You will bond here. You will teach them here. You will love them here.
Make sure that you put enough planning time into getting just the right nursery you want!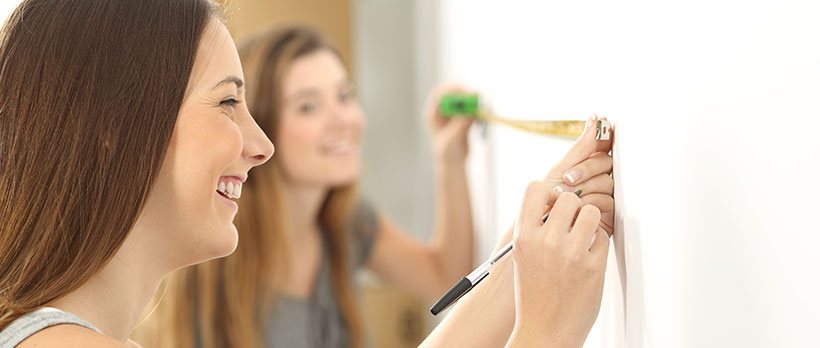 It all starts with space available in the bedroom.
You want to know all dimensions—width, height and length. This is going to dictate how much furniture you can place comfortably in the room. Remember that babies need some pieces of furniture—the crib, the changing table, and a place to sit are all important. If you have room for that, and figure out your layout, you can then move on to the extras—the bookshelves, the toys, the toy bins, storage, etc.
Make sure you have the basics in place first.
What you don't want though is to fall in love with a particularly large piece of furniture, only to find out that when you bring it home, it doesn't fit, or it takes up too much extra needed space.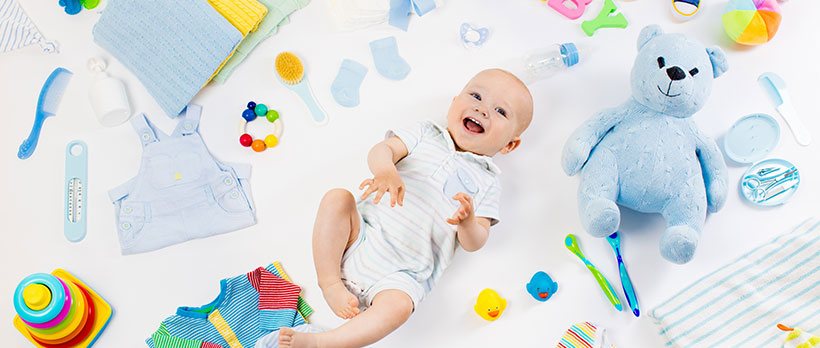 Speaking of baby shopping, one thing you will find there is NO lack of is baby items.
Just walk into any department store or specialty store and you'll find that the options are seemingly endless. A good place to start after the constraints of your room, is the constraints of your budget.
Decide how much you have in total to spend on remodeling your baby's room.
Stores with baby items:
Your baby's crib is the easiest things to start with.
Think in terms of lighting and the general layout of your room. If you have drafty windows, you may want to get some thick curtains and still place the crib well away from the window. If you have bright sunlight coming in from the windows, you may want to do the same. On the other hand, if you have a window that is shielded and comfortable, you may want to take advantage of it and place the crib beside it.
Keep in mind that all babies are different and if one thing doesn't work, you can always change it later on when you bring baby home.
Once you have your crib positioned, it is now time to figure out how much room you have for other items and what else you need. The good news is that you can get many items that are made to a scale that fits with your room. You also can get items that do double duty, i.e. changing tables. You can find changing tables that double as dressers.
This is a great option for space-saving homes.
Never forget the closet.
Many times moms and dads spend so much time on organizing the room that they forget about the closet. This is also a place to take advantage of with your new little one. Inevitably you are going to be overwhelmed with "stuff"—from toys to clothes to furniture to necessities—loved ones always try to shower you with whatever you need.
Making a plan for your closet is a great part to include in your overall baby planning!
2. Baby gender and colors...
Remember the days when pink meant girl and blue meant boy? Those days thankfully are long gone.
In today's world, you can set the bar as to what you want your baby's colors to be. Keep in mind that your baby isn't going to care what color they are surrounded with. They care about milk, comfort, diapers and you! Everything else is for moms and dads to ooh and ahh about! Never limit yourself—or your baby—by thinking you have to go with one specific color for them.
3. Choose a theme for your nursery.
Next, let's consider the theme. Just like baby items, there are tons of themes out there.
You name it, you can find it.
Think about what makes you happy and what you want to convey to your baby. Picking a theme can help every decision moving forward. Be sure to look at magazines and websites to see what catches your eye. You can also think of ways to combine themes. You don't have to stick to just one!!
Next, decide what your constraints are. If you're a homeowner, you may not have many. You may be able to paint, wallpaper and modify to your heart's content. On the other hand, if you are a renter, you may have to modify the room in ways you can easily remove when your lease is up. Not a problem- there are plenty of options for both!
Wall decals
These are a godsend to people who are renting or even homeowners who want to be able to switch up their décor after a few years. You can find a number of baby-themed decals that you can put on your walls. Consider more of them to create a design too. For example, you can find polka dots to stick to your wall, instead of having to stencil out a design and then transfer it with precision.
Wall art
This is another great option for your walls. A great picture can carry through a theme and make it that much more relevant. You could go with something standard, or you could even go with an original piece. Again- the benefit here is that when you leave, you can take it with you!
Banners and garlands
Banners and garlands are also great ways to dress up your nursery. Be sure that you consider the theme of your room and then find something that accentuates it. Of course, be sure that your garlands are high enough so that when you baby starts to explore, he or she can't reach it.
Chalkboards
This is a newer trend but it makes perfect sense. Plus, you'd be surprised at how easy it is to get up on the wall! You can either purchase a large chalkboard and hang it securely, or you can find chalkboard paint at your hardware store. This is a fun option because you can customize the frame to match your décor.
One thing to remember when painting though is to always give yourself enough time to get the chalk-paint up. A general rule of thumb is that you are going to need at least 3 coats with dry-time between coatings.
1. Choosing your crib
Without a doubt, the crib, is the central piece of furniture you are going to purchase for your baby's room.
This is a piece you should always consider to be an investment for the room and your home. Many children end up sleeping in their cribs for three, sometimes more, years. Plus, if you plan on having more children, you want a crib that will last to serve them all.
The first thing to do when picking a crib is to check if crib was made following the US Safety Standards. Remember too that safety standards have changed considerably in most recent years. That means that your old baby crib from 30 years ago might not be appropriate for your baby! You can keep it, or even use the wood as a frame, but invest in the best crib you can purchase.
You also should consider the cribs that convert to toddler beds.
These are great options for growing children and growing families. Plus, it will last you that much longer. They cost a little more, but again- you're investing in your baby's comfort here!
Finally, the fun part…when you have the safety standards down and the style of crib, it's time to look at the many options. Narrow your search down the best-rated ones and come up with three to five options.
Ask yourself which one fits into the décor best and which one your baby will be with for the next few years. One note though- if you plan on having more than one little one in the crib, be sure that you stay gender neutral in the design.
This is the best way to make sure your investment can be used for years to come.
5. The changing table
This is another integral piece of furniture for your baby. You want a table that is easy to clean, functional and pretty!
First and foremost, be sure you pick a table with the proper rails. You should never leave your baby unattended, but remember that they can turn over very easily and quickly. You want that added protection of rails to make sure your baby doesn't roll off and get hurt.
Again- it is a good rule of thumb to have three to five different options. Be sure that they match your crib—usually you can get a deal with a set—and that they match your décor.
Once you have your options, consider how each one would look in your room. The great news with changing tables is that they normally great pieces for added storage. You have a safe place to change your baby with drawers beneath for all the essentials.
Speaking of essentials…
When it comes to your changing table, you want to have everything you'll need for baby within arms' reach. That means from your changing table you should be able to reach for diapers, wipes, your diaper genie, your hamper, pacifiers, towels, burping clothes, etc. Everything you need should be ready for you and no searching should be needed. You also shouldn't have to move away from the baby to get any of your supplies.
The good thing also is that the changing table can be a little fancier if that's your style. Unlike a crib where a baby will be unattended, the baby will never be left alone on the changing table. That means that extra lace, flowers, padding, etc. are all acceptable.
That makes it a piece that can seriously dress up your room with some style!
6. The bedding
As with everything, when it comes to bedding, think safety first! You want bedding that is soft for your baby and 100% cotton. This is going to do wonders for being gentle on newborn skin and ease of cleanup. Yes- there are going to be many beautiful over-the-top options here too! BUT, what you really need is the fitted sheet.
There are a lot of extras but most of them are hazards to a newborn and young baby.
The bumpers look adorable, but they are not necessarily. The heavy blankets or pillows or simply not safe. They should all be kept out of the crib!
The bedding of your nursery though is another great place to show your style.
You'll find plenty of options on the store shelves, so go through a few of them to find the one that perfectly showcases your room designs. Most likely when you have a new baby, you'll want to get new sheets, so this is where you can be gender specific with designs.
Once you find the style you want, be sure to buy up as many as you can afford. The reality is that you will be going through sheets quickly. Most parents suggest getting at least 5 pairs of fitted sheets to rotate throughout the week, and sometimes day.
No new parents want to, or has time to, do laundry constantly so having spare sheets is a necessity. Especially when you need to change the sheets at 2 in the morning, trust me!
7. The window treatments
Your window treatments are another place where you can show your style and your design skill. If they have small tassels or hanging things on them, you won't have to worry as long as they are secure.
Be sure that you match the window treatment to your décor. If you're particularly creative, you can always make your window treatments yourself via a good template. Of course, you can bypass this easily with a store-purchased one too!
Hang the curtain higher than the window and use bold colors
One trick a lot of parents use is to put a bold color on their windows. This is the perfect way to mix strong colors and themes into your room without overwhelming the entire nursery. Plus, if you can hang your curtains higher, they will make your room look taller and bigger.
Another good trick is to get curtains that are made from light-proof materials.
This is a great way to dim out any light from outside or another room and make your baby's room completely dark. If you need a catnap during the day, or you are putting your baby down for a nap this helps. Remember that when the baby comes, you are going to be looking for catnaps anywhere you can get them. Having a room you can snuggle down with your baby in is the perfect retreat!
8. The flooring and rugs
The flooring you use is another fun part of your nursery. Here, you can work with the décor of your room but you also want to remember functionality. What is the floor for? For now, it's more decorative but there will come a day soon when your baby will be crawling around on that floor. You want to be sure it's easy to clean, easy to keep clean and safe. Be sure to keep to these rules regardless of your flooring option.
Comfortable rug
If you're renting, then you may already have wall-to-wall carpeting. Don't let that limit you though. You can always find a rug that fits your room's look and put it down. This is a great way to make a temporary statement and make your room tailored for your new baby. It also can be taken with you when you leave to transfer to a new house.
Hardwood is easy to clean
If you're a homeowner, then you have other options. You can replace your flooring. Many new parents love hardwood because of how easy it is to keep clean. Plus, you can easily add a nice plush rug on top of it. You also can try tile, thick carpet or even small throw rugs. They do a great job at adding color and your distinct style to your room.
Think: Easy to clean and comfort
Regardless of what you pick, remember that your baby is going to be spending a lot of time on it. Babies crawl and having a safe and comfortable place to do it (before walking) is important. Remember too that babies move on to walking and that means that they fall…a lot. If you have a hard floor—whether hardwood or tile—be sure that something is on the floor to protect your baby. It is beautiful to look at plus it makes everything safe for baby to learn how to maneuver!
9. You need all kind of storage!
When planning your nursery, be sure that you understand just how much "stuff" your baby will have. Sure there are the things you use every day, but there are also going to be a slew of things that you can't use yet (like clothing that is too large) and things that you no longer use (like old toys). You want to be sure that you allocate locations in your nursery for these items.
Tips for small room
If you're tight on space, then you have to make the most of your furniture. This is where that changing table with drawers beneath is invaluable. You also can put up some additional shelves behind your changing table to make sure you have enough space for extra towels, diapers, wipes, etc. There are plenty of space-saving options. IKEA is a great place to start for your needs. They specialize in space-saving solutions.
Baskets and plastic bins are great to store clothing and toys
If you have a bigger area, then be sure to make the most of your space. Use your closet for clothing, or even an extra armoire. This can hold clothing that your baby isn't ready for. As he or she grows, you can cycle out the new clothing and get rid of the old. You also can station a laundry basket in your closet for clothing your baby has outgrown. Don't worry about moving clothing out quickly—babies grow quickly! The great thing is that there are always people looking for baby clothing. Just be sure to give it a final wash and then send it over to a friend, a local resale shop or store it for your own next baby!
On top of clothing, you are going to need storage space for toys. Nothing says "I love the new baby" like a new toy. Now consider how many people are going to give you things for a baby. Then add to that the things YOU are going to get for your baby. That adds up to a lot of toys that your baby may not be ready for or may just not even get to. Have a good toy box for the most-used toys but also have an area for toys that aren't used often. These, just like clothing, can easily be cycled out to someone who will enjoy them!
10. So now that you have your nursery set up, it's time to remember the extras.
First, be sure that you come up with some nightlight for baby.
You can go all out and get one that matches your décor, or you can just get something functional. The key is to understand that you'll likely be walking into their room numerous times a night and having a lighted way is a safety precaution.
Again, with the nightlight, there are numerous options. Sure you can go with merely functional, but there are so many cute options, why would you? Look around and see all the different ones in the market. You are most likely going to find more than a few that are the perfect addition to your style.
Then there are the books.
You are most likely going to love reading to your little one. Have a place where you can station your books. It's a good idea to always plan for the future so be sure that your area can expand. Your child most likely is going to come up with a few favorites when he or she gets older. Let them have a place to explore their options and expand their book collection as they grow!
When it comes to storing things, come up with a place early on. Sure your baby is limited to the crib and your arms…at first, BUT it takes a surprisingly short an amount of time for them to start crawling and then walking. You never want them to be able to reach an item and harm themselves. This is why keeping things out of the way—right away—is key!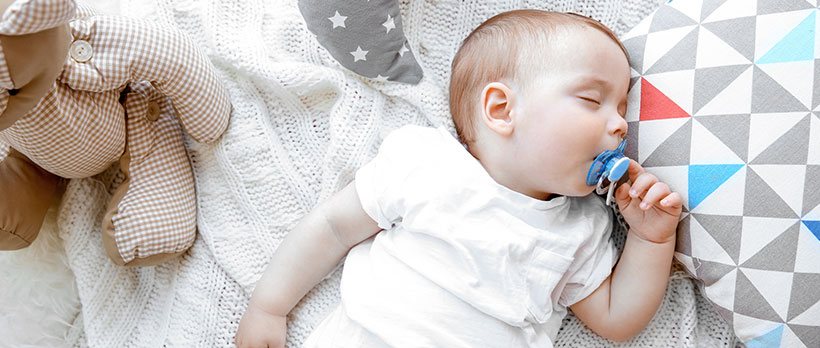 Bringing a new baby to the home is one of the most exciting times of your life.
Be sure that you take the time to plan exactly what your baby will need and get organized. There likely won't be a lot of time to do it AFTER the baby is here, so do it before. As you plan, be sure to also enjoy it. it is a life changing experience that will enrich your life more than just about anything else.